The 21st century men are defined by adaptability and practicality. Fortunately, these two aspects or you can say virtues can be seen now. It can be perceived through a craftily unkempt mane.
Men's Messy Hairstyles are such that it just guides to stylishly ruffled strands. There is no much effort required, and also there is little maintenance.
When you watch such hairstyles, you will find an easy manly physique. This physique simultaneously promotes high-fashion style and depicts the trend.
The reason why many men are crazy behind these hairstyles is that they are extremely easy to manage. It is known that this is certainly the best perk. The messy styles need almost zero maintenance.
After you make this style, you can wake up appearing like a god.Whenever less time is spared on grooming, more time could be spared to socializing.
The aspect is particularly advantageous with disheveled coiffing. This is because the crafty casual conduct will rapidly attract many new friends. Let's have a look at these hairstyles for men.
16 Men's Messy Hairstyles For Spiffy Look
Messy Curly Haircut
Curly hair is usually regarded to be tough to tame. The style works to provide you volume and everlasting styling potential.
In this style, the curly based haircut is prepared in the form of a mess. They are capable of suiting any type of hairstyle. It is convenient for men looking for short curly or even short wavy type hairstyles.
The style is more convenient to long curly locks as well.Besides, the potential when the matter comes to functioning with a kinky head of hair is boundless.
Messy Undercut Hairstyle
The undercut style when accompanied in messy form is the style in trend. The style is steadily turning more and more incorporated within men's haircuts.
Through its suitable shape and versatility, the style can suit any kind of hair and look. This style is applicable to range varying from military cuts to style complementing curly hair.
Side Swept Messy Hair
If you wish to sport a classy type hairstyle, then the side-swept based messy haircut is for you. Adopting this style, it will let you appear distinct.
Besides,its range of side swept based haircuts could assist you in a number of ways. It can allow you flaunt different styles due to its versatility.When you try it, you will find that it matches your taste and preferences.
Messy Hair with Highlighted Quiff
Since decades, the quiff haircut is perceived as one of the largest trends in fashion for men. This durable hairstyle is astonishingly simple for getting a striking look.
The style involves combing the front side of the hair in upwards and back side. But, it has to be kept away from the forehead.
The style is commonly attained through the use of some product. This would allow having proper height,and lets hair remain in its place.
Messy Hairstyle with Fringe
Men's fringe hairstyles are considered to encompass a wide range of looks. Basically, this is a haircut which can authentically work for every man. It functions for every man irrespective of the type of hair.
If you wish long fringe-based hairstyles, be prepared for allowing fringe to accept center stage. You can add some variations in this style. Doing this would help you suit our preference and taste.
Messy Layered Hair
In messy hairstyles category, layers hold a prominent place. This is because layers can be applied to messy style as per your choice. There is no restriction imposed or any strict guidelines to follow.
All you need is to focus on appropriate layering. In this, long style for fine hair becomes simple to maintain. Also, it functions fine with a bit of wavy hair.
This aspect is suitable for a calm and layered shoulder type length cut. It is known that inclusion of layers would assist make the delusion of thicker hair. Besides, it makes your hair voluminous.
Messy Spiky Hairstyle
Spikes have been preferred one among men of all age groups. You can see this style adopted by a toddler to professional men to old men. Spiky haircut originated onto the scene during the 90's.
Since then, the style instantly turned into a favorite hairstyle among men. The present-day spiked up hairstyles for messy hair attempt to get a natural look. There is no requirement of adding gel to your hair. Also, there is little maintenance.
Long Messy Hair
It is definite that long messy hair needs some time in styling. The reason is its long length, weight,and volume. As compared to short hair, long messy hair becomes tedious for some men. This is because short hair is easy to manage and needs less maintenance.
In this style, you can manage the long messy hair through the use of fine styling product. These products work to let your hair stay stable and sleek.
To try this style, make use of products like wax, pomade, and hairspray. Besides, men with flowing locks can even accept this latest messy hairstyle.
Undercut with Messy Top
For this style, the best aspect is that undercut hair functions well. It works well with curly, straight, or wavy hair types.
Moreover, it could be worn in different ways,counting street or classic styles. In this style, men can try disconnected, curly fringe, side-swept undercut or slicked back.
Long Messy Hair with Fade
Some men's hairstyles are as silky as the fade. There is something unique regarding recently cut-in spray-paint based effect.
This actually creates a fade some shades sharper as compared to a classic quiff.The style is such that fade effect is applied to long messy hair. It is an impeccable partner for hair on the face.
Short to Medium Messy Hair
The hairstyle provides facility to adopt mess style on short to medium length haircut. This hairstyle is essentially versatile. The style functions best with all types of hairstyles.
There is flexibility to choose from short to medium length style. Men can now rock this sloppy look through the adoption of curly or straight hair.
This kind of messy haircut just requires Axe Messy Look: Matte Gel. Besides, it needs a little bit of personality in order to allow it work fully.
Messy Edgy Hairstyle
The hairstyle lets you understand advantages of selecting the edgy style.The fact related to style is it has sufficient shapes to suit men with different face type. If you have square, oval or round shaped face, this style is the best.
You can effortlessly achieve fresh, edgy cut post discussing with any hair stylist. The disheveled look is essentially a blend of a classic look.
The look is accompanied by a simultaneous touch. It is also styled it to the sides through use of matte, providing perfect look.
Messy Faux Hawk
The Faux Hawk has been prevalent since long.However, it recently achieved extra space due to its wild and chic style. The style is recommended particularly for men having round faces.
The faux style works to provide your head more definition and shape. This actually contrasts with the round shape of your head.
The style is such that it helps avoid the "baby face" stigma. This cut is profoundly feathered, giving it thickness and depth. The depth and thickness are applied all over the middle and top of the hair.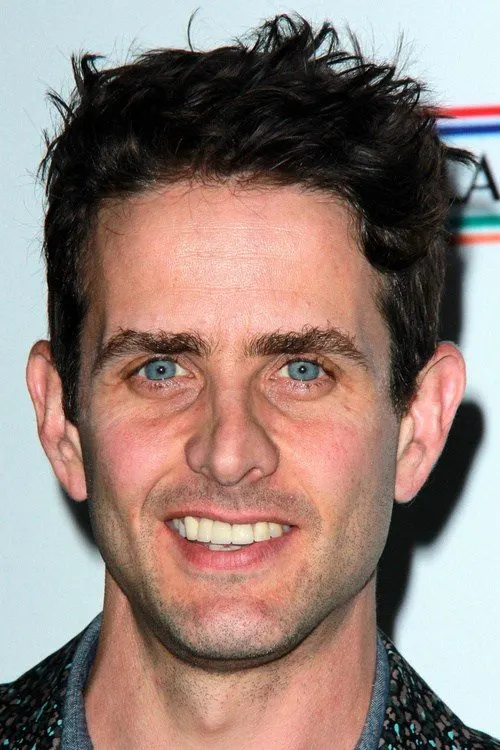 Messy Hairstyle with Feathered Waves
It is common that a low maintenance-based haircut appears flawless without any styling. The present cut is applied in a similar way as the Caesar cut.
However,it is kept slightly long and also the hair within front could be feathered. The style is regarded as a perfect variant for men choosing short hair. It is also perfect for men wishing to get a soft look.
In this, feathered kind of waves is applied to messy hair. It functions decent for fine hair and provides a sleek texture to your hair. In order to apply this cut, it is advised to shrink the back and sides of hair through scissors.
Messy Mohawk Hairstyle
It is certain that classic Mohawk is essentially rebellious and of high maintenance type. Moreover, it creates a bold statement.
But the variations arising from original have surely cemented the path for every kind of hairstyles. Also, businessmen can now safely get away with wearing a Mohawk type of style at work.
The cut's latest version works to highlight cleanly shaven sides.It is now appearing with a shaven segment on the top. However, strip inside the center.
Short Messy Hairstyle
For the majority of men, short haircuts are regarded as the go-to look. The reason is short messy style is simple to manage. Basically, towel dry, apply a little amount of hair product, in this style.
Now, manage the hair in the preferred style. This short messy style appears excellent. However, in this, the hair on top can be kept long. You can keep the sides to be short.
Men's Messy Hairstyles are inexpensively efficient and mysteriously expressive. For these styles, men would be difficult to hook ideologically.
Besides, you can even go long without going to the barber's shop. Hence, you could save the cash spent on the product.