If you want to do something different and beautiful with your hair then summer is the time when you do the best of it.
We know in summer it is very tough to have long locks but you can make it in very cool styles too. You can do some small changes and it will give you the biggest impact on your look. Long hairstyles for summer should be cool and easy to style. We're talking about a long haircut which is old-fashioned and good haircut. So if you are searching for beautiful long hairstyles for summer, you have come to the perfect place. In this collection, you can find 22 gorgeous long hairstyles for summer. It will take a little to do, but you can get the effortless, stylish summer look for sure.
22 Easy and Cool Long Hairstyles for Summer
Beach Blonde Long Hair
The beach blonde hairstyle can be easy to style. This is a mixture of golden and brown hair. You can jealous any of your friend by wearing this hairstyle. If you have long hair then add some waves to it and glam it up.
Celebrities Summer Hairstyles for Long Hair
Celebrities are one to admire and follow. They are all stunners. You can see that Miley Cyrus has made fishtail with her long hair. It would be great option for summer days.
Coolest Summer Haircuts For Long Hair
This is a very cute yet cool hairstyle for summer. You have to add some waves to your long hair and the rest is magic. You can do shades to your hair as well.
Cute Long Hairstyle
Here you see Indiana Evans has totally rock this long hairstyle with bangs. The perfect hairstyle for summer.
Easy Summer Haircuts for Long Hair
Again Indiana Evans cute and easy summer hairstyle for long hair will surely inspire you for your next haircut. Just middle part your long blond hair and see the difference.
Long Blonde Hairstyles for Summer
If you have natural long hair then this one is truly cool style to make this summer. Long hairstyle middle parted and with blonde shade too.
Long Brown Hair for Summer
We love summer because in this season you can do lot of variation to your long hair. Here you see that long hair is colored with brown shade.
Long Curly Haircuts for Women
When the weather is warm you don't know which haircut is perfect for your long hair. No worries here you see that this lovely long hair with gorgeous curls will be the right choice for this summer.
Long Hairstyles For Summer
This lovely hairstyle is perfect for formal occasion will surely enhance your look if you are bored with any other summer hairstyle. Try it to glam your summer look.
Long Loose Curls
Summer is the best time to have this hair look. If your having long locks then add some loose curls and hues in it and the rest will speak for yourself.
Long Summer Hairstyles with Braided Headband
If you are attending any wedding in summer time then which hairstyle would be the right choice for you is a tough task. no worries here you see that this long braided hairstyle with headband is the perfect option to make.
Long Wavy Hairstyle for Summer
There are lot of hairstyle for long hair that you can try in summer. Here you see that Alessandra Ambrosio is rocking this easy hairstyles for long hair, and truly look amazing so why don't you try it and have the same great look.
Long Wavy Hairstyles
Waves are great for long hair. You can this long wavy hairstyle is truly awesome. Just add dark golden brown hair color to your fabulous long hair for this summer and have the best hairstyle from the rest.
Ponytail Hairstyles for Long Hair
Ponytail is one of the coolest option if you are having a long hair. You can not refuse that this gorgeous ponytail look will be the best for this summer to try.
Side Parted Bouncy Curls for Summer
Long hair then you have lot of option for this summer to create beautiful hairstyle with it. This side parted bouncy curls are just the perfect for any glamorous chic.
Straight Half Up Twisted Long Hair for Summer
Half up half down hairstyle is also getting recognition to make in summer. This straight half up twisted hair will be the highlight of your summer look for sure.
Stunning Long Hairstyles
Having long hairstyle is a dream for many girls and if you are blessed with long hair then this summer make this superlative long hairstyle to jealous your friends.
Summer Braided Hairstyles for Long Hair
If you are going to summer wedding and you also want the best hairstyle to stand out then this beautiful braided hairstyle for long hair will be the coolest option for you. It is very easy to style and at the same time looks very classy too.
Summer Hairstyle with Headband
Summertime girls don't know which hairstyle to make? This lovely bohemian Look will surely the outstanding option. If you like to wear your long hair in bohemian style then add some headband and get the perfect hair look for this summer.
Summer Hairstyles For Long Hair
Another great way to get your long hair. This french braid is the perfect option for your long locks. This is a great look for long hair type in summer.
Summer Wedding Hairstyles
The Messy long Braid hairstyle is one of the most popular hairstyle in summer time. This messy side braid for long hair is perfect for any summer wedding.
Trendy Long Hair for Summer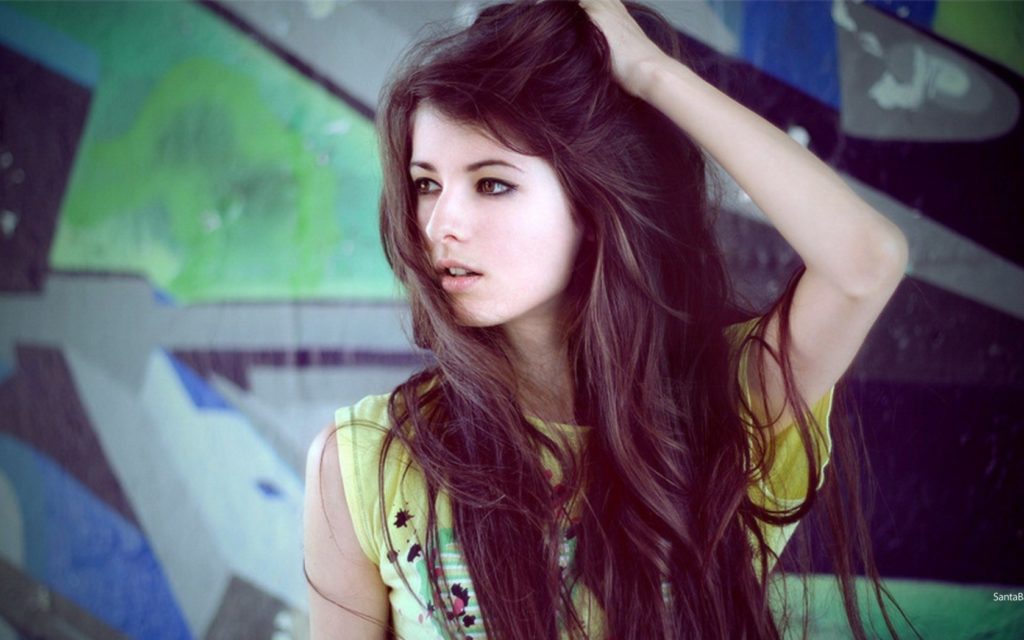 Ladies if you are bored of same old long hairstyles in summer to make. Don't worry, we have these perfect styles for your different haircuts to try this summer.