Hairstyle are the one which allows you to shine, they are everywhere it always remain in trend and then there are those fashionable cuts that never go out of style.
Stylish women have been setting hair trends for centuries and have their impact in modern times as well. Classic and iconic hairstyles that never go out of style including timeless bobs, fringes, pixie hair cuts.
There comes a time in every woman's life when she wants to keep things classic, specially when it comes to her hair, weather she have short, medium or long hair. Here are 25 timeless and classic hairstyles! So have fun recreating these time-tested looks yourself.
25 Most Timeless and Classic Hairstyles for Women
80s Hairstyles
Natalie Portman has given us the inspiration to wear this totally classic and traditional braided hairstyle. This 80's hairstyle is the ultimate option to rock the timeless hairstyle.
1920s Hairstyles for Long Hair
Ashley Greene long wavy classic hairstyle is an amazing example that timeless hairstyle will always remain in trend.
Blunt Bangs
Having a long locks is a blessing and if you want to make it retro then this lovely blunt and subtle long ombre brown hair is perfect option for you to make.
Celebrity Classic Haircut
If you are having double chin and you want to look classic with your hair look then this gorgeous updo haircut is just the right choice for you to make and glam your look.
Classic Bob Hairstyle
Bobs are always in trend. Here you see that this gorgeous lady is wearing classic bob hairstyle with some waves. You can try this if you want a retro and timeless look for yourself.
Classic Bun Haircut
Maria Menounos evoked classic retro glamour at the Emmy Awards. Her voluminous bun and sultry look is the perfect for timeless hairstyle look.
Classic Celebrity Hair Cuts
Her you can see that Kerry Washington is wearing perfect classic haircut which is totally classy and easy to style.
Just make your top hair on your forehead and curl it to shoulder length then see the magic of this classic look.
Classic Hairstyles for Bride
Classic Hairstyles for Women
If you like the Gatsby hairstyles look then here you see that Taylor Swift is wearing exactly the same classic and elegant hairstyle.
You can also rock this hairstyle by making it and have the same retro look as well.
Classic Long Hairstyle
If you are having long hair then you have lot of to to make beautiful retro hairstyles. This classic side parted wavy hairstyle is one of the gorgeous look for the timeless era.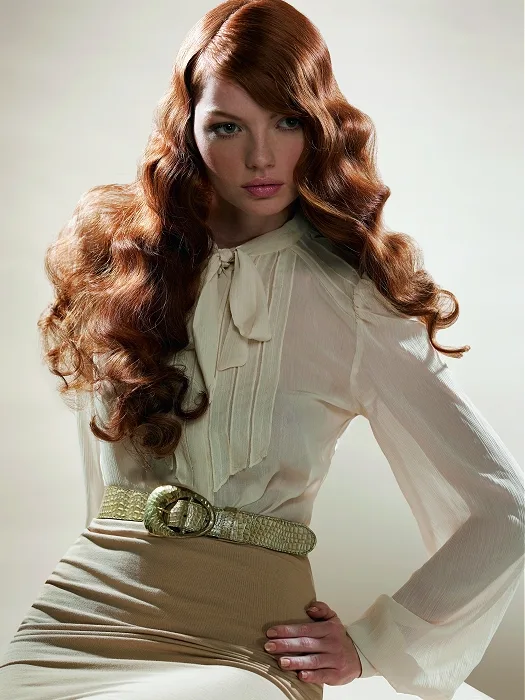 Classic Pixie Haircut
Take a clue from this close-cropped pixie cut if you are having short hairs. Pixie cuts are always in trend and also very popular.
Classic Prom Hairstyle
This dazzling vintage and classic hairstyle is just the perfect option if you are planning to go for prom event. This lovely wavy retro hairstyle will make you diva for any occasion.
Classic Short Hairstyles
This shinny black wavy hairstyle is very classy and easy to make too. Add some glamour to your overall look by having this timelessly classic hairstyle.
Classic Wedding Hairstyles
This classic middle parted updo hairstyle is the right choice for any wedding. You can get this elegant and cute look in such manner that know one can deny your presence.
Hairstyles for Short Hair
This is a classic prom hairstyle for ladies who have short hair, just cropped your hair and comb it smooth against the sides of your head for a classic and popular look.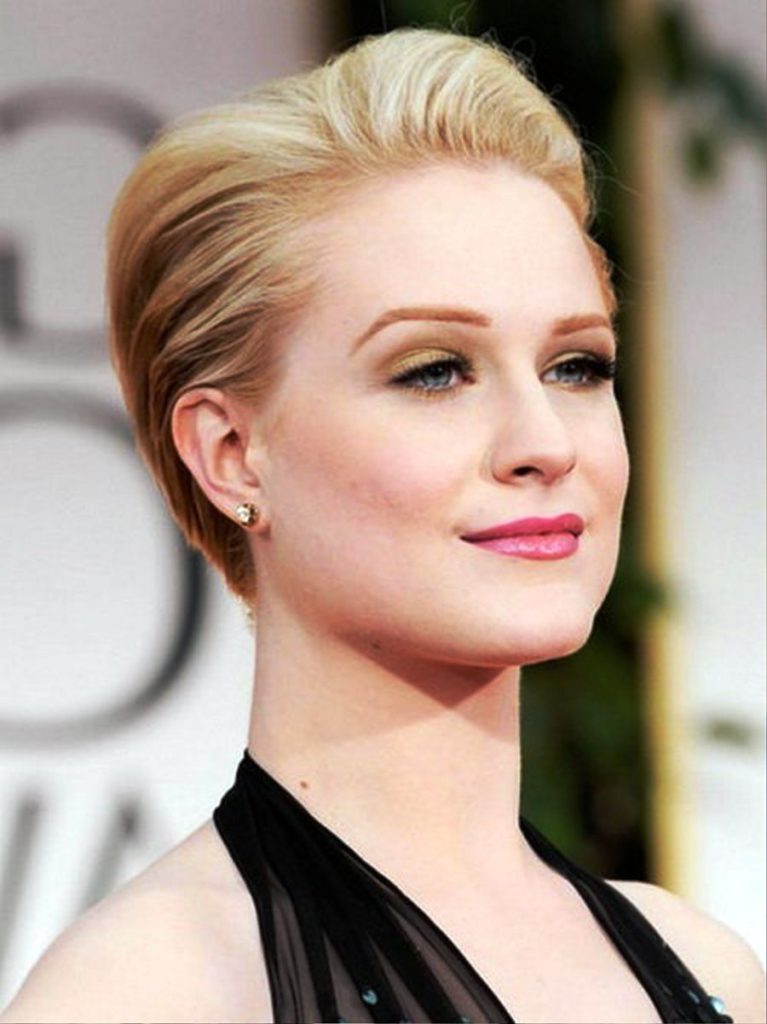 Loose Curly Hairstyle
Olivia Palermo looks like a diva with these loose curly and wavy haircut. She create a classic messy hairstyle with this look.
Believe us just try this adorable hairstyle and see the difference.
Ponytail Haircut
Classic hairstyles is never go out of fashion and will always remain in trends. This sleek ponytail is very easy to get and glam your look with it.
Retro Curls
This old Hollywood glamorous hair will let you speechless. Try out this wavy curly Retro hair for most timeless and classic look.
Retro Wavy Hairstyle
As above said long and wavy hair is very classic for any fashionable chic. You can add hues to get this ultimate look.
Taylor Swift Classic Hairstyle
Timeless Bob
Bob hairstyle is in trend since very long. Here you see that you can make curls and add copper hue to get this kind of gorgeous timeless bob look.
Updo Haircut
A classy updo is a style statement for any women who can pull it off in such an elegant manner.
Grab this amazing style for yourself to look classic and timeless chic.
Vintage Curls
Well we don't know how to describe this undoubtedly glamorous vintage long hairstyle with curls. Just make this style for yourself and see the magic it will do for you.
Vintage Hairstyles
This gorgeous vintage updo hairstyle with accessories like multiple headband will surely grab your attention and inspire you to make this beautiful classic look.
Vintage Updo Hairstyle
Pearls are classic in a way so you just need to add it to any updo hairstyle and it will automatically looks like vintage and retro itself.
No matter how much the fashion of hairstyle changes there are classic and timeless hairstyles which never go out of trend.
These classic hairstyles will surely look more gorgeous and beautiful, so try these retro styles to look different and be the trendsetter.