Braids have always been in fashion. We have all seen our moms and grannies braiding up their long and thick tresses and of course ours too. We have all gone to that school where braids for long hair were an important part. Needless to say that we used to rock ourselves in braids during our school days and we continue to rock again.
These hairstyles are quite versatile, you can try a new one each day and look different with slight changes only. For instance, an elegant side fishtail braid with a curly updo will look really romantic on you! You can get a more stunning look just by doing some minor changes to your hair. These days side braids are quite in trend. You can add a lot of variety to it to get just the look you want. Side braids can be used with other styles to make them look prettier and fancier. Try them with updos, half updos, ponytails, buns, etc.
How many of you have thought of braiding your hair while going out for a party? I feel only the geeky, and the nerdy or those typical old school kinds of girls follow the same ritual of tying braids. But you ask your hairdresser, they have lot many styles and stories to update you with for the braids being back again.
Here are some simple and easy styles that you can follow from this tutorial to create various kinds of braids.
25 Effortless Side Braid Hairstyles to Rock This Season
Side Fish Braid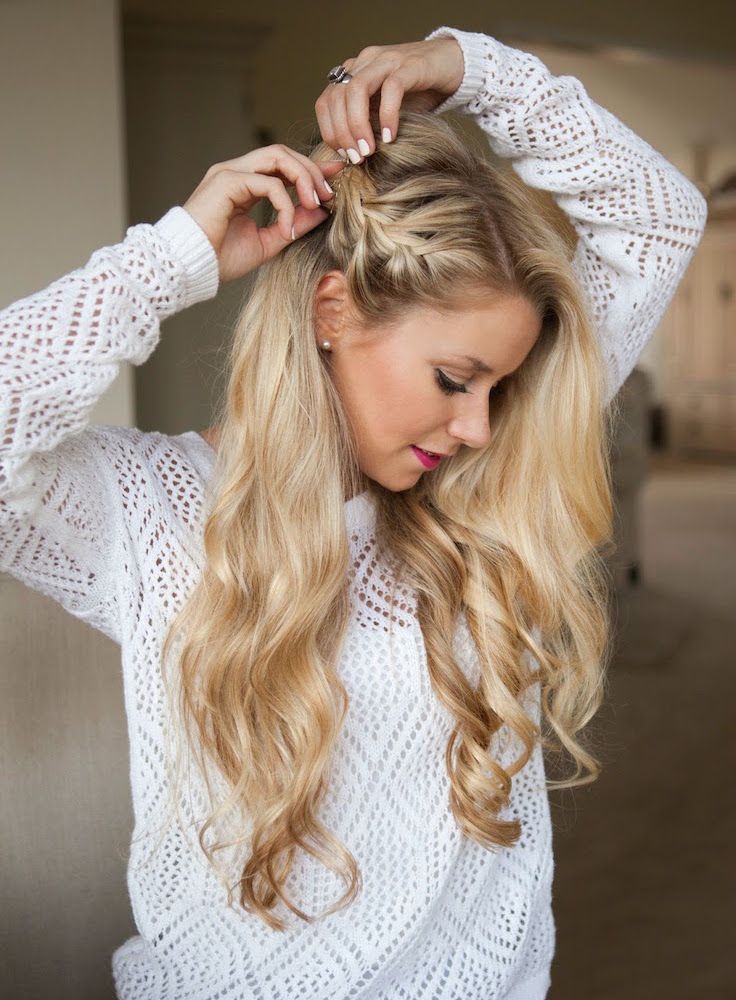 If you have an event to get to, a regular braid might not make the cut. Style your hair in soft big curls and braid a side section in a lovely fishtail braid. This hairstyle looks even better on dark to light ombre hair. Truly stunning!
Side Accent Braid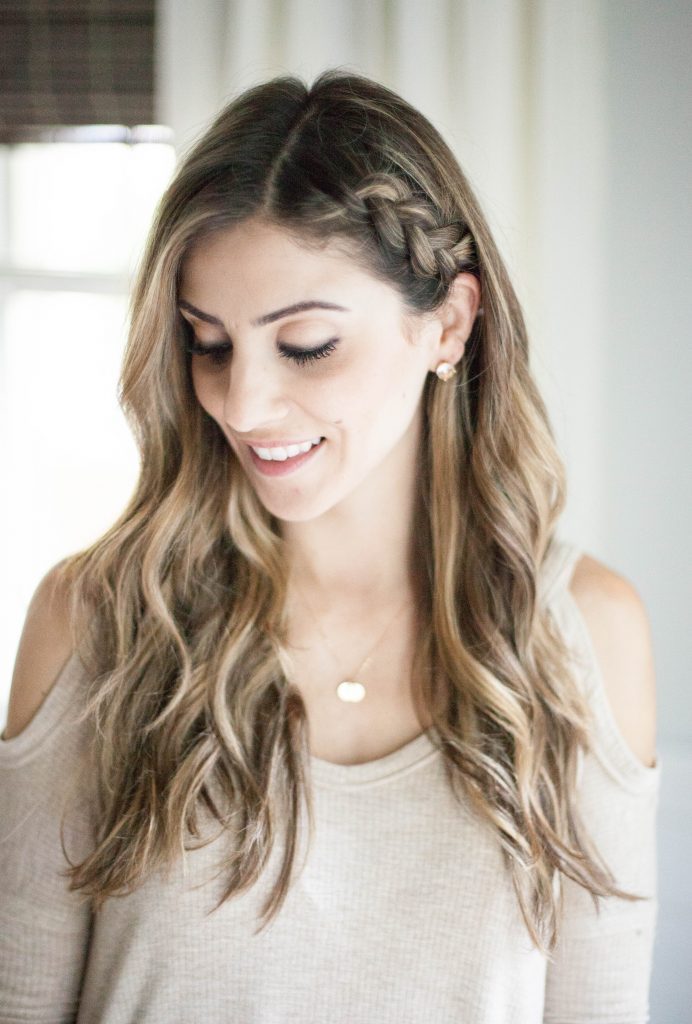 Side braids don't always have to be intricate works of art. A simple facet braid placed sort of a coin will work wonders as accent braid to create your look spectacular. To style this, you need to pull three sections from your side bang. Now start creating a braid as you do it to create a normal braid. Comb your hair neatly. Secure the braid with a bobby pin. Slay your look.
Complete Underside Braid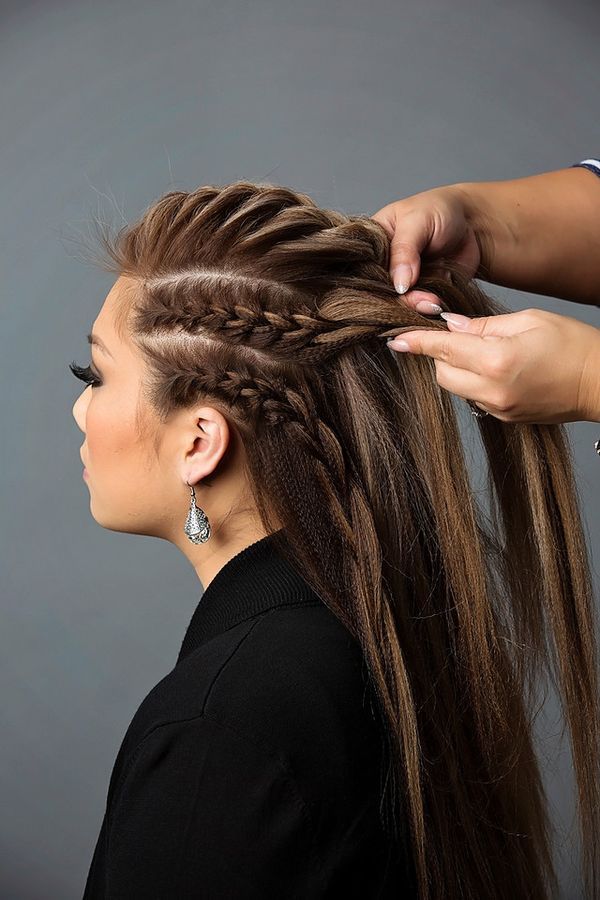 The complete undercut braid is one of the trendiest hairstyles of our time. It looks great with just about any attire and makes you look like a total slayer! Pull out a small section of hair from the sides; create a braid as close as you can. Now pull out another section and create a braid as close as possible. Secure both the braids under your hair at the nape of your neck. This look looks great for both kind of hair – curly hair and straight too.
Deep Hair Headband Look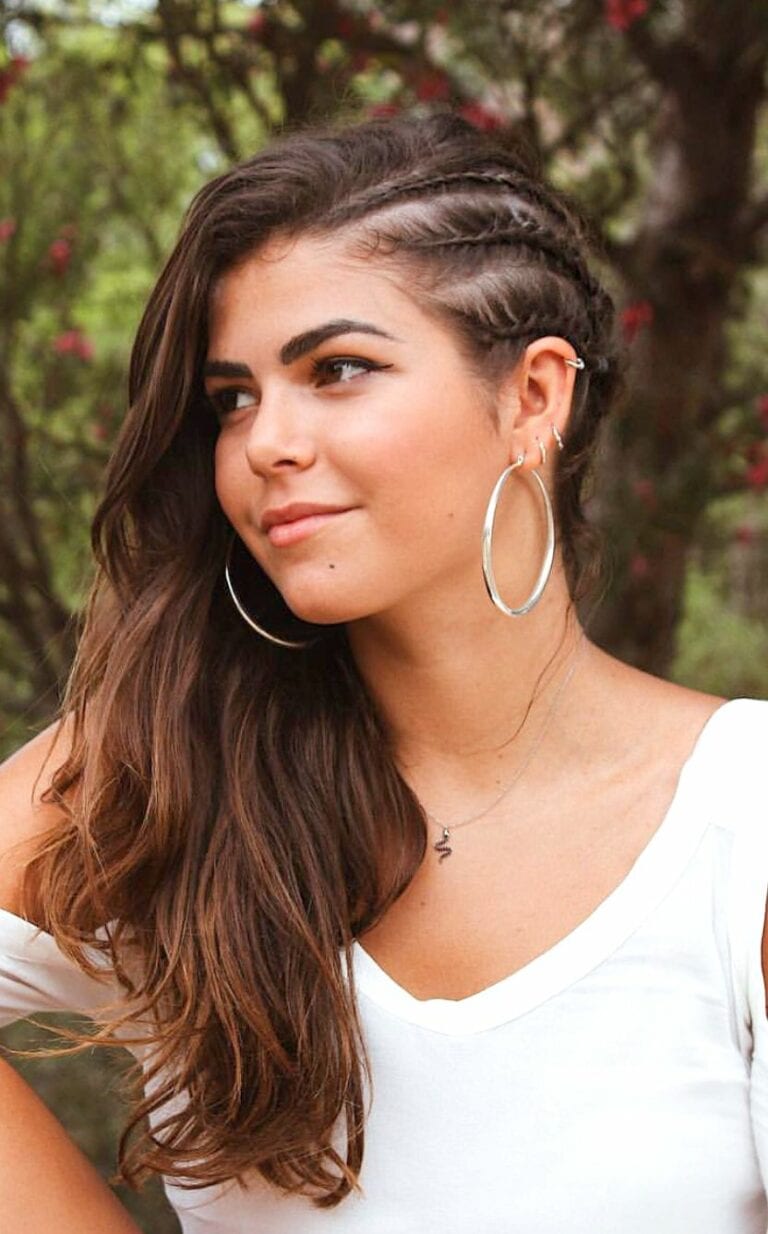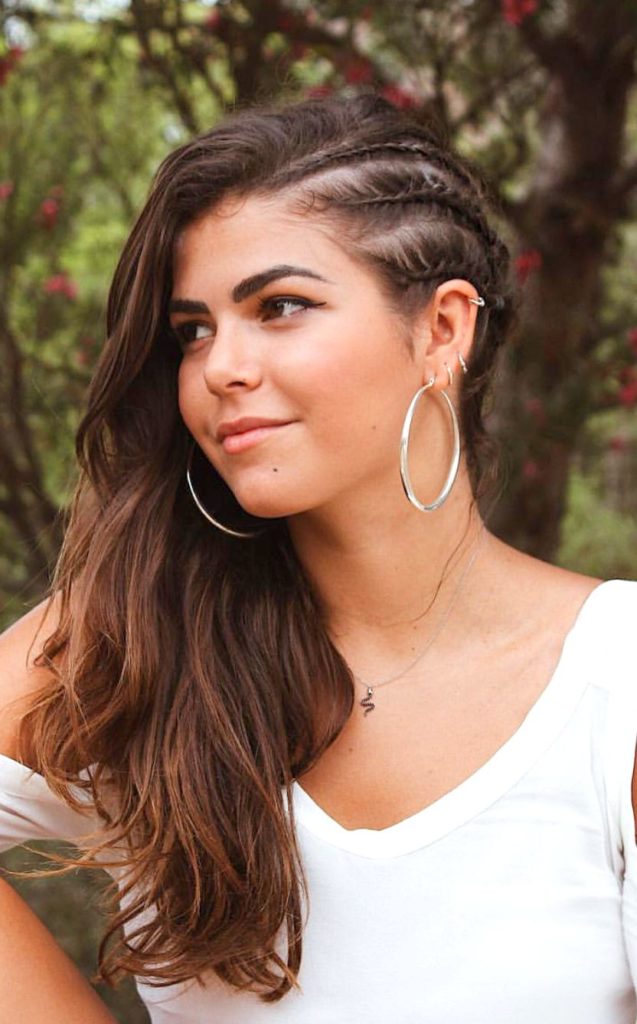 This look is perfect for those who have long and thick hair. For styling this look, you need to pull out three sections from the side front portion. Start braiding just as you braid the normal braid. Now as you move towards the back while braiding, keep including one small section of hair into your braid. Keep doing so until it reaches the ends. Secure it with a small rubber band. Comb the rest of your hair neatly. Either tie the remaining strands into a ponytail or let it loose. You will rock this look both ways. And if you have a blonde and a black balayage, the dark color will accentuate your looks.
Inverted Side Braid with Loose Hair
This is called the inverted braid since this is made in the opposite direction of the usual braid. This looks like the "upside down" braid. Now this braid will be weaved inwardly. In case of a regular braid, we braid the peats in the outward direction, but here we will pleat it inwardly. This will create an upside-down look of the braid. Let your hair open to give that voluminous look. A blonde and a dark brown balayage rocks.
Loose Side Braid
If you struggle with adding volume to your hair, you need to try out this hairstyle. Apply mousse to your hair right after blow drying it. Then, weave it in a loose side fishtail braid. Finish off by pancaking it as much as you can. This romantic hairstyle is perfect for a first date.
Dutch Style Fluffy Single Side Braid
This braid gives a complete fluffy and a voluptuous look to your hair. Creating a front side braid and merging it into one single side braid is what called as a Dutch style braid. Once you are done creating the braid, gradually pull out the hair from the braid itself, and so make it a little loose. A blonde light and dark balayage work perfectly fine with this style.
Undercut Side Braids with Curls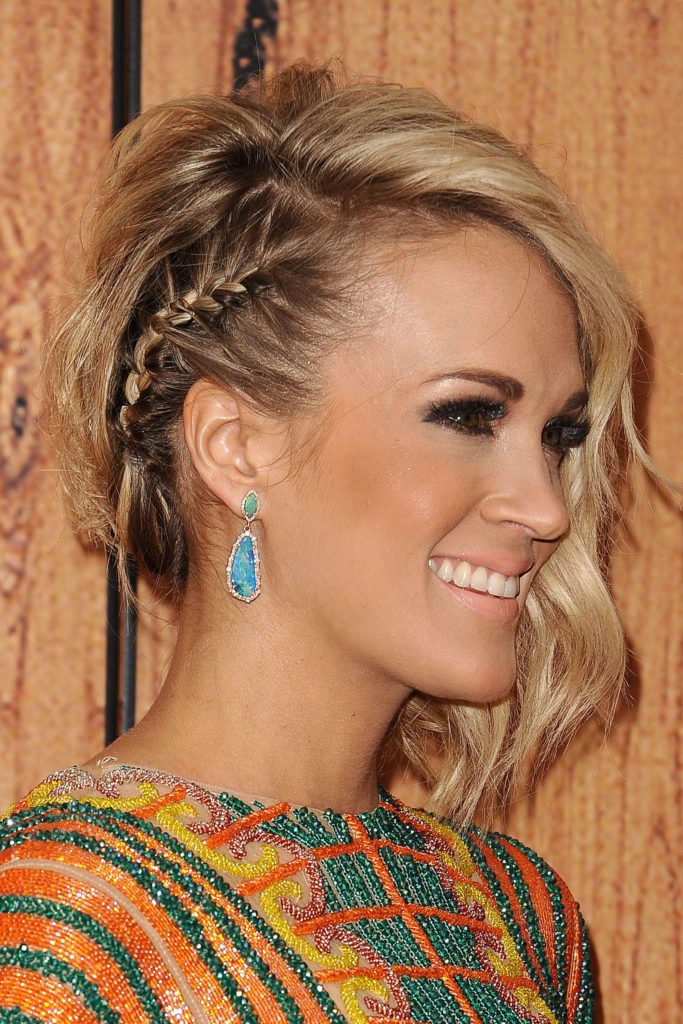 Get faux undercut hairstyle simply by creating a tight French braid using one side of your hair. This hairstyle suits everyone and looks gorgeous on all face types. It simply enhances your persona and make you look more beautiful. Keep your hair loose with natural curls to give that sporty look. Best suited for those girls who prefer short or bob cut hair.
Twin Thin Side Braid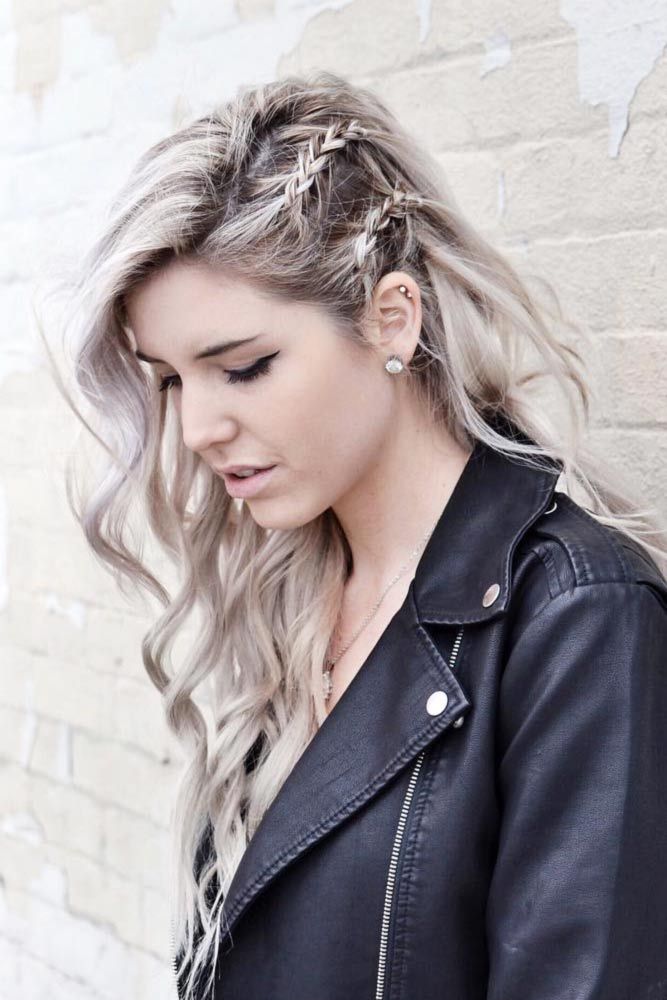 Create a deep side parting. Start with pleating one thin braid. Secure it gently at the ends. Now pulling out another three parts, create another thin braid. This will go one side of another creating twin braided look. Curl the remaining hair with tongs to give a natural curly/wavy look. A global blonde looks win the show.
Headband Braid with Loose Waves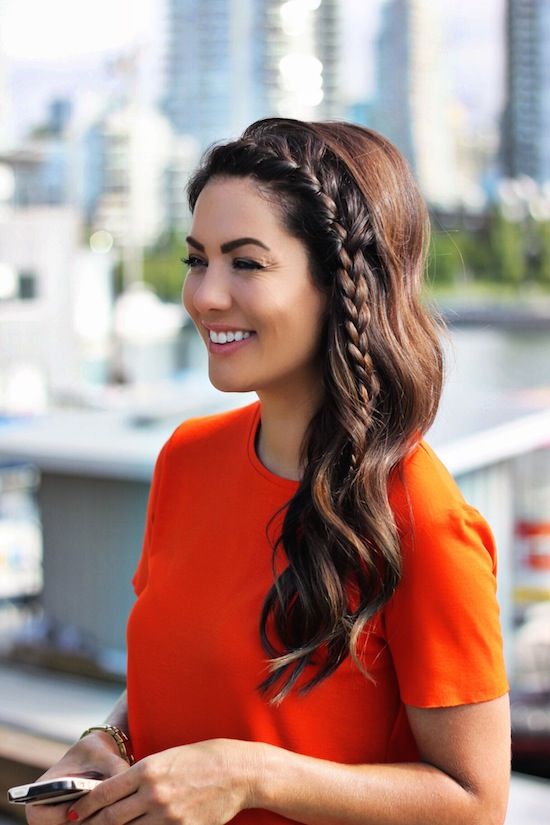 An all-natural wavy look accentuates the way you look. Of course, your hair looks great and healthy. For this style, you need to create a deep side parting. Now pull simple three portions from the front. If you have bangs or fringes, don't try this look. The ones with long tresses should definitely try this style. This can also be called your "holiday go to look." Pull out three sections and start braiding. Create natural waves either by blow drying or by using large rollers. Comb your hair neatly. Slay your holiday look.
Intricate Side Braid with Curled Hair
Beautifully intricate side braids can be worn to weddings and formal events. Try this gorgeous braid style along with an evening gown and amaze every one. You can wear elegant jewelry to add more charm to your overall look. Even celebs have carried it on the red carpet! Let your remaining hair loose open. Curl them with curlers. Create heavy and bold curls to give a voluminous look.
Young Dutch Side Braid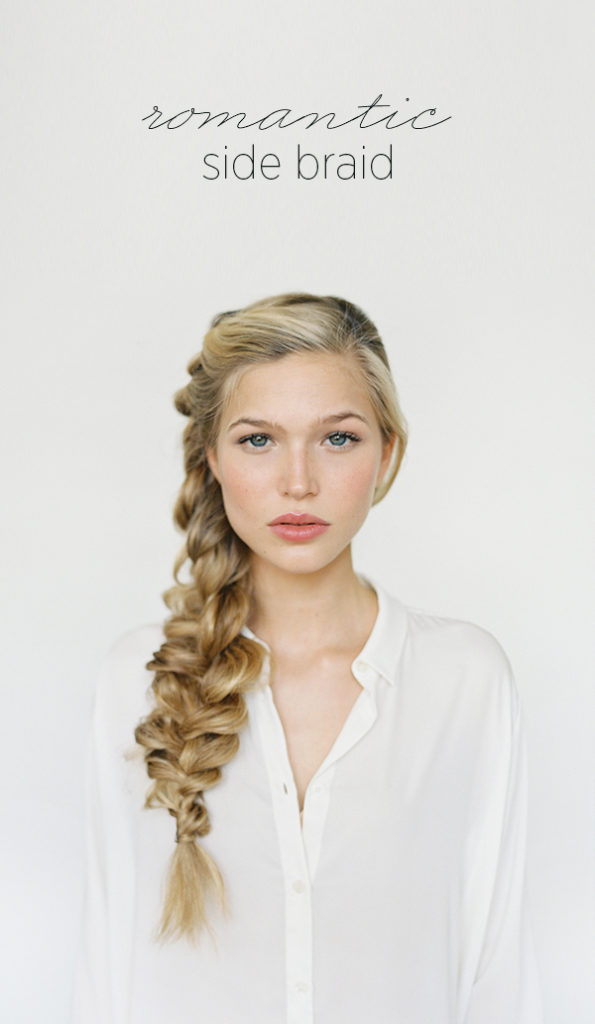 If you love playful hairstyles, you have to try this one! Weave your side hair into a Dutch braid and pancake it to add more volume to the look. Start pleating from the top and front portion and include entire hair to create a single and a thick braid. Now pull out a few strands from your braid to make them a little loose. This will give your braid a fluffy look. This style isn't that easy to create. Hence ask your stylist to do this.
Simple Fishtail with Side Bangs
This is a simple fish braid with front bangs. Easy to create it on your own, this fish braid gives you a natural look. Leave it a little loose. Comb your bangs by running fingers all around. This will give a natural and a messy look.
Trio of Thin Braids
A style for those with long hair. Create three separate braids (let them be tiny ones). Secure all the three braids at the back in the center with bobby pins. Leave your long and shiny hair loose. This will give you a delicate and decent look.
African Style Braid for Virgin Black Hair
Creating this style is a tough task and a tough art. If you have naturally woven hair, nothing likes it. Created with an eye for detailed thin braid, this will give you an African or Indo Afro look. Create such intricate braids that are 4 to 5 in numbers. Flip the remaining hair towards another side so that you accentuate your side intricate braid.
Accessorized Vertical Side Braid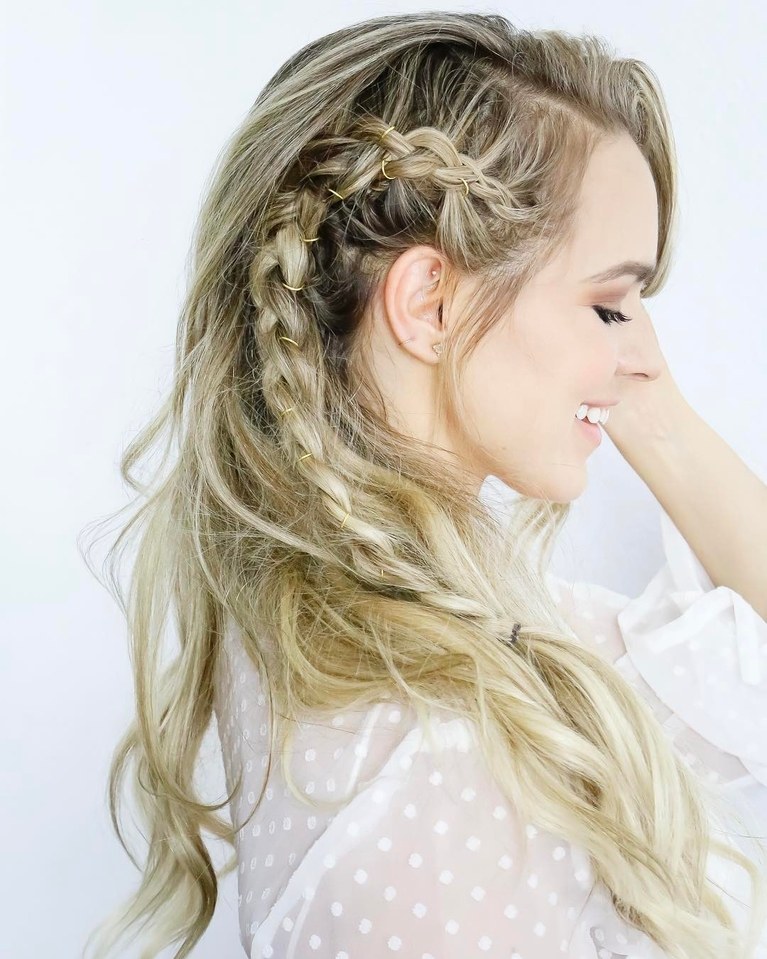 Hair accessories are a great way to jazz up a side braid. Use simple beads or flowers for your hair clips since they will look better with the braid rather than those over the top hair clips.
Three in One Side Braid
A very intricate braid to create. Pull out three different portions for creating three different braids. Do so and merge all the three braids into one once you begin reaching the ends. This is a unique braid but a bit tough too. A very delicate and intricately woven braid. Secure the ends and leave your hair loose. Iron your hair if they are frizzy or wavy.
Intricate Side Vertical Braid with Curls
This is an intricately woven side braid that sticks to your head vertically. This is a tough one to create hence you would require the help of your hairdresser. If you are flamboyant, if you are a traveler, if you are sporty, then you can carry this look with ease. Create bold curls with medium curlers.
Flawless and Messy Side Braid
I'll be honest. I love loose braids way more than tight ones. There's something so elegant and royal about a loose side braid. Curl your hair and style it in a mermaid braid. Remember to spritz on a good amount of hairspray, so the curls stay intact even when you pancake the braid.
Dutch Style Side Loose Braid
Messy hair and loosely woven braids go well with a casual outing with friends. This can also be styled for a college farewell or a just like that. This Dutch style loosely pleated braid highlights your heavy and thick hair and produces the best of your hair.
Front Twisted Uneven Bubble Braid
Pull out a section of the front portion. Now apply hair gel and loosely twist them. Now when you reach the middle portion, create three portions of the same hair. Tie them up in a simple braid. Secure at the end with a rubber band. If you have global plus highlights on your hair, the color will accentuate automatically while you can create natural curls/waves.
Side Braid with Layers
Hold entire hair in your hand and pull them to one side. Start creating an uneven and messy braid. If you are not a pro at creating side braid with layers, then your hairdresser is your savior. Let lose a few strands of hair. Blow dry or curl them.
Dramatic High Braid
As the name says, this is actually a dramatic high braid. Pull entire hair into a tight ponytail. Secure it neatly with a band. Now start creating a braid. Keep applying braid/hair wax to give it an Indo African look. Met Gala look is created to give a dramatic portfolio.
Messy Side Braid
Don't get confused as to which kind of braid. Girls are naturally pleating their hair to give it a messy look. If you struggle with adding volume to your hair, you need to try out this hairstyle. Apply mousse to your hair right after blow drying it. Start weaving a fishtail braid but loosely, complete it by pancaking it as you like. You can wear this hairstyle on a romantic outing.
Side Braid for Short Hair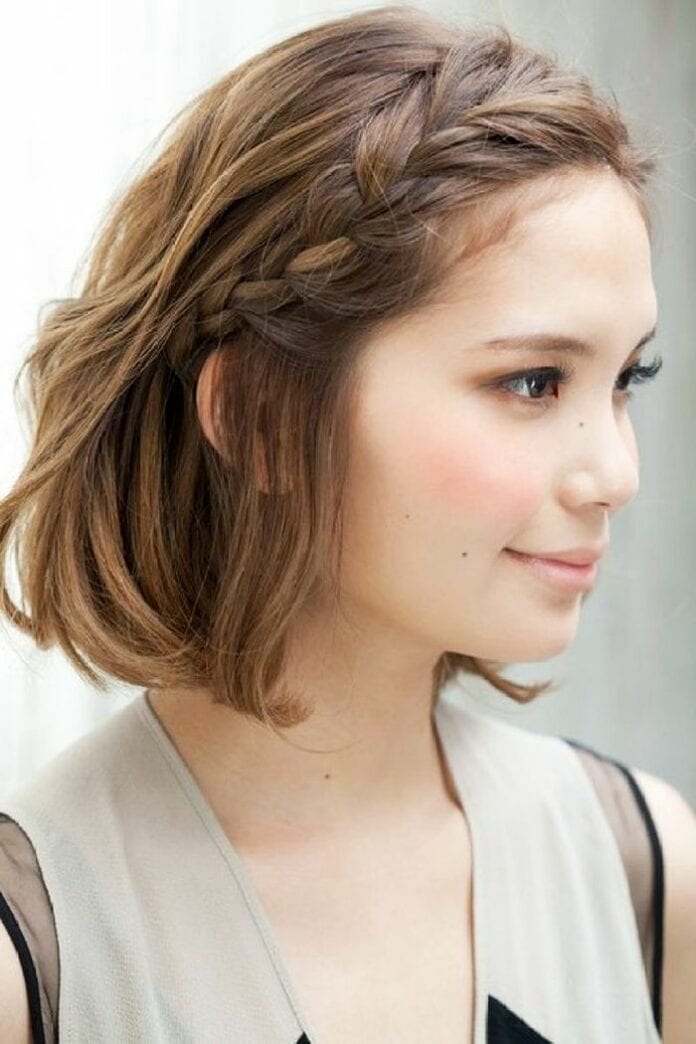 You have heard about braids for long hair only. But have you seen a simple side braid with short blunt cut hair? This gives you a simple yet elegant look.
These many braids, one just have to be quick enough to choose the kind of hairstyle that would suit every single person.