Looking for the fabulous medium wavy haircuts, you have come to the right place.
Lot of wavy hairstyles can be adapted for medium length hair. You may have countless ways to create a wavy hairstyle if you own mid-length hair. The smooth, free beachy waves will be exceptional to make your medium hairstyle look glamorous and alluring. You could also incorporate some blond highlights to feature more wow elements to your hair.
Well there are various informal and fun hairstyles for medium wavy tresses and you may wear them anytime anywhere without any hassle. If you believe it or not but medium wavy hair looks much more attractive than straight hair. So have a look at these ideas of medium wavy haircuts to create your coolest appearance.
25 Hottest Looking Medium Wavy Hairstyles for Women
Blonde Medium Wavy Hairstyles
This medium blonde wavy hairstyle looks awesome and beautiful. What's special about this look is the messy accents which her wavy locks have, with the central parting and done in most elegant manner.
Celebrity Style Medium Wavy Hairstyles
Do you have an event to attend and you need a gorgeous and stylish hairstyle to match your outfit? Go for this ultimate medium length wavy hairstyle which is worn by Elizabeth Olsen and glam your look same as she did.
Colored Medium Wavy Hairstyles
If you are bored with same old hairstyle then this medium wavy do is just so perfect for you to rock your look. This color of hair is called tiger-eye and that is golden brunette shade. If you love this style then make it with hand-painted caramel highlights paired with a warm, or dark chocolate base.
Curled Medium Wavy Hairstyles
This coolest waves are a perfect option to get a relaxed elegant look. It is a great haircut if you are going for a day out with friends. The curled waves haircut suits the best to medium length hair.
Curly Medium length Wavy Hairstyles
When you confused about which style is best for your hair, you can try this beautiful medium length curly hair style look. This amazing cute medium cut will make you looks beautiful and stylish. Medium cuts totally fix with curly-wavy hair type. So just go for it and make this ultimate style for you.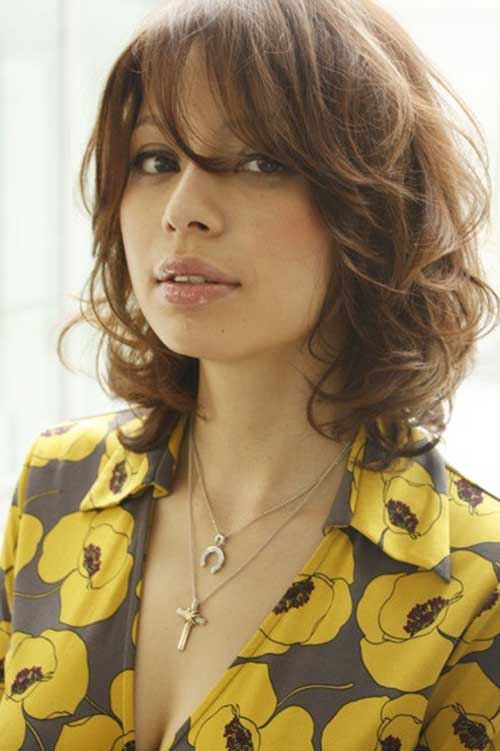 Feame Cotton Medium Wavy Hairstyles
Fearne Cotton looked gorgeous carrying her layered platinum tresses in windswept waves. This informal look is great suited for those who have a kink in their locks looking for a low-fuss hairdo brilliant for regular wear.
Jessica Alba Medium Wavy Hairstyles
Love this Jessica Alba's sun kissed look. Especially highlights and ombre makes this gorgeous medium wavy hair looks appropriate. Add some cutest wavy curls to a center part and you'll look stunning. So just go for this style and look like a star.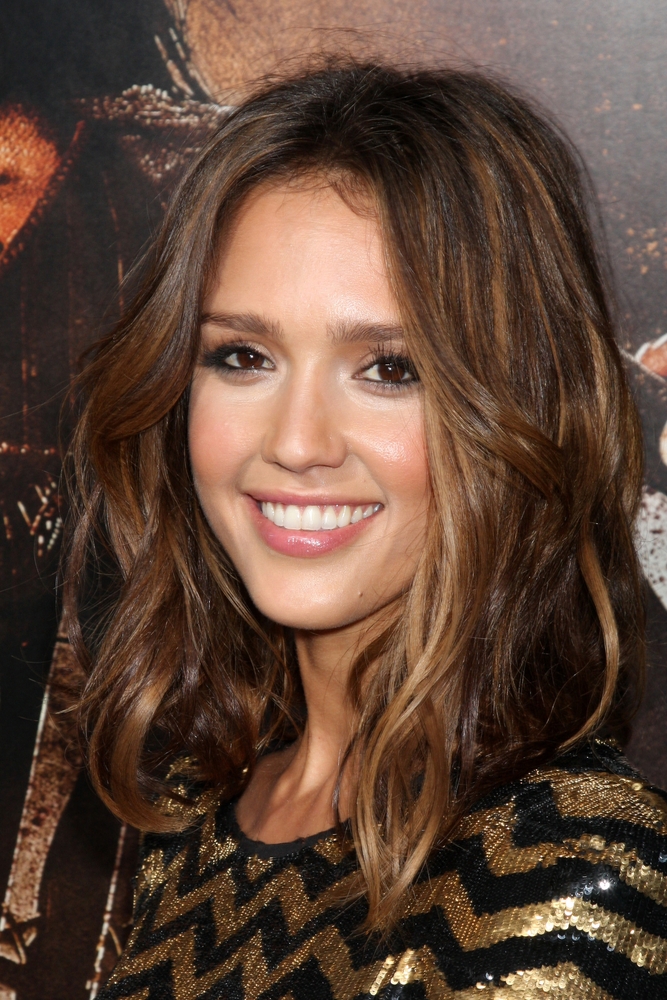 Layered Medium Wavy Hairstyles
Soft wispy layers help reduce weight and add body. If you make highlights to your medium waved hair and which are well placed then it can totally change your appearance.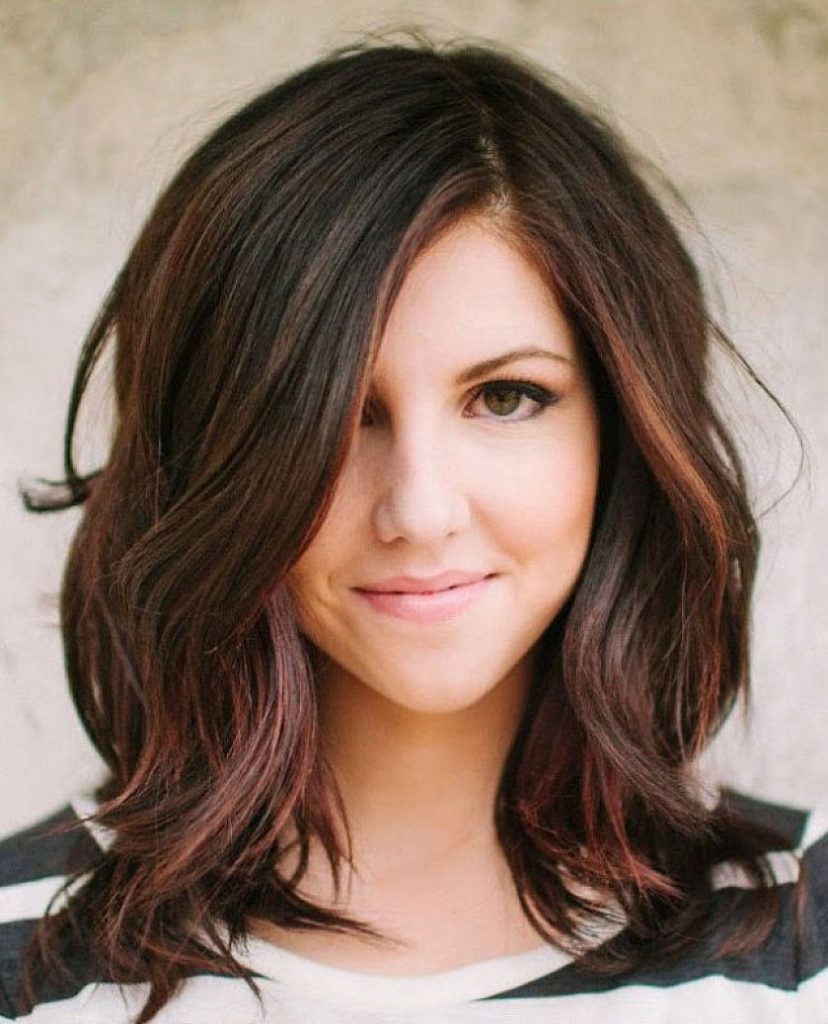 Medium Tousled Wavy Hairstyles
Brooklyn Decker looks stunning by wearing her hair in great mussed waves. This coolest highlighted hairstyle is cut to one length to maintain a shape edge for easy maintenance. Try this tousled wavy style if you want to look fabulous with your medium length hair.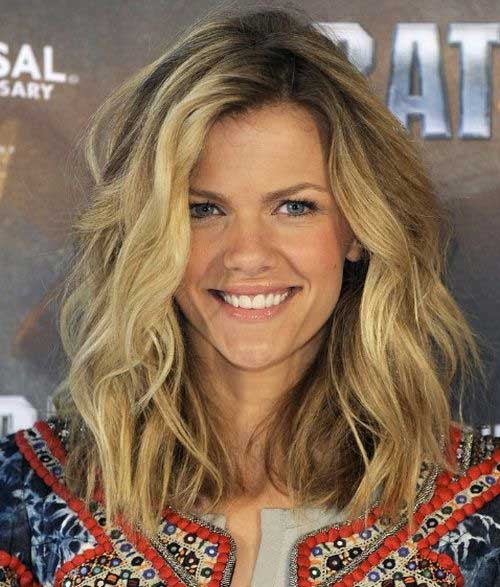 Medium Wavy Hairstyles for Thick Hair
Medium haircuts for thick wavy hair can also feel too ordinary when they're done simply. but, it is possible to spice up a medium length haircut through layering it. This boosts your look by adding volume, shape and texture. Try this style and fancy up your look.
Layered Wavy Bob Hairstyle for Medium Hair
If you have medium curly and thick hair, getting a layered bob maybe a task. But, with great clearing and transitions, it will be certain that your hair structure will be able to go well with the new style. Try this ultimate style for your lovely look.
Medium Wavy Hairstyles with Bangs
If you want to make elegant hairstyle then go for bangs matching your wavy medium hairstyle. This bangs are also face framing strands and they are super if you have them in a wavy form.
Medium Wavy Hairstyles with Beach Waves
If you have normal medium length wavy hair, then this funky beach waves will provide you a classy look that you can carry at the work place and at the party as well.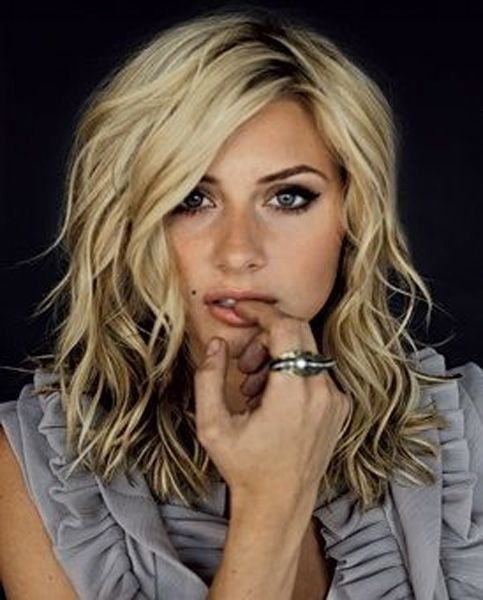 Medium Wavy Hairstyles with Highlights and Bangs
Here you see that Tina Fey is wearing medium wavy formal hairstyle with highlights and bangs which is a amazingly cool way to style medium-length hair.
Medium Wavy Hairstyles with Messy Layers
This classic medium wavy hairstyle for girls with an understated center parting looks stunning. All those slightly messed up tresses enhanced the informal and relaxed feel for this well cut medium wavy Lob hair.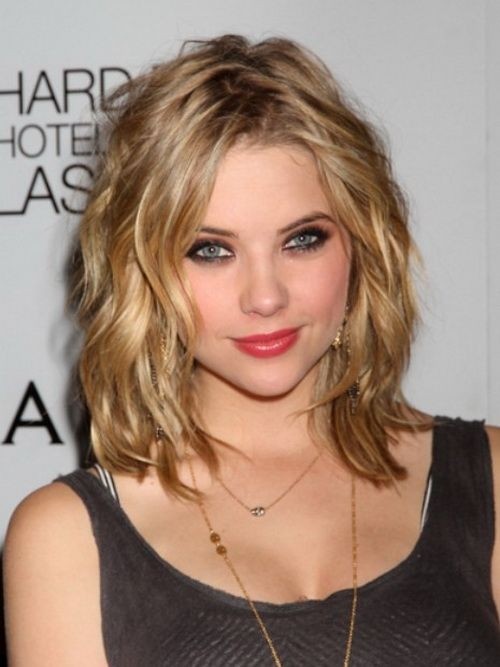 Medium Wavy Hairstyles
If you want to look beautiful then you will definitely love to try this gorgeous and cute hairstyle. Especially, for round faces no hairstyle can be better than this beautiful wavy hairstyle. So make this style for your medium locks and get the ultimate look.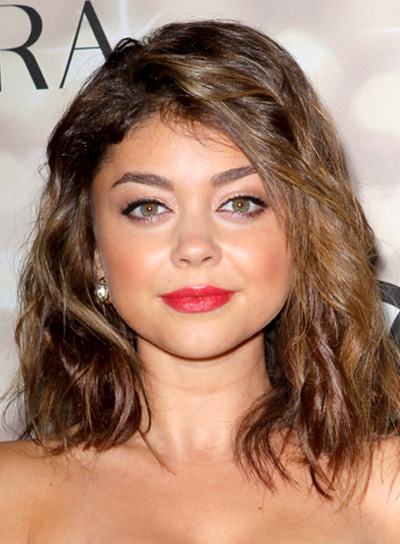 Medium Wavy Layered Hairstyles
Well no need to say anything about this gorgeous style. Here you see that Emma Roberts has wore her alluring shaggy layered bob with deep side-swept bangs which looks undoubtedly amazing and glamorous.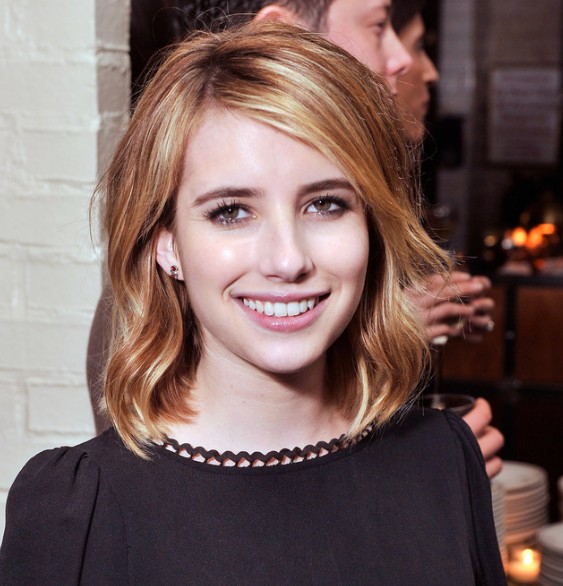 Medium Wavy Ombre Hairstyles
This medium haircut is cute in the sense of highlights and smooth spiral waves. It's easy enough to create quickly with a curling iron before your special occasion and ombre your weaves fantastically to your hair, giving it that added touch of intensity.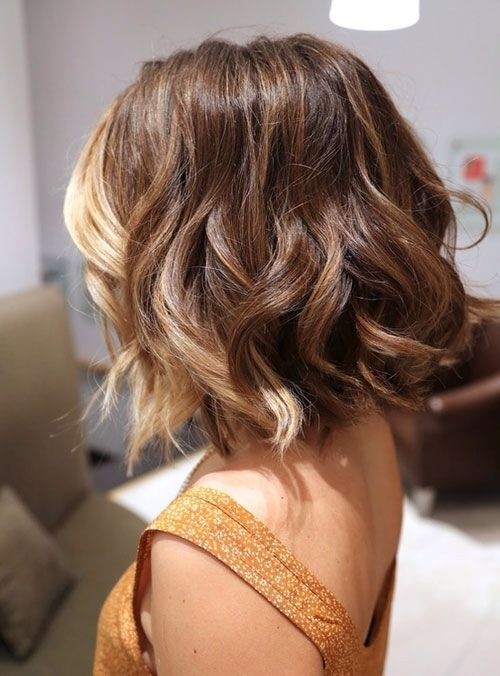 Mid Length Wavy Haircuts
For people who are blessed with thick hair, a medium-length wavy haircut is wonderful for presenting the hair to the exceptional impact. This haircut features a blunt cut, side-swept bang, and sleek yet voluminous texture.
Shoulder Length Medium Wavy Hairstyles
Another great example of medium wavy hairstyle. If you have mild waves that lack extent, consider getting a medium length layered haircut. it'll pump up your hairstyle and make waves less complicated to deal with. you may use a curling iron to boom the volume on the roots.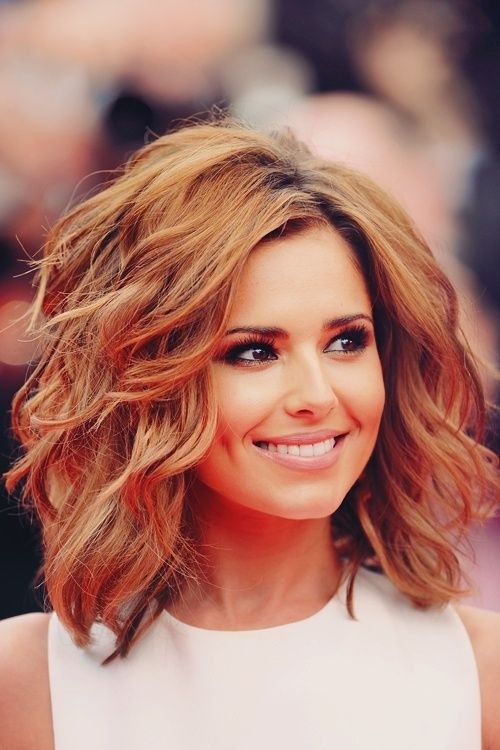 Shoulder Length Wavy Bob Hairstyles
If you are bored with your same old haircuts, then try this transition cut wore by Mandy Moore. The edges lands simply under her collarbone. Her mane is given the slightest messed up waves for a fab beachy look. The addition of highlights and low-lights creates dimension and intensity to her appropriate locks. try this!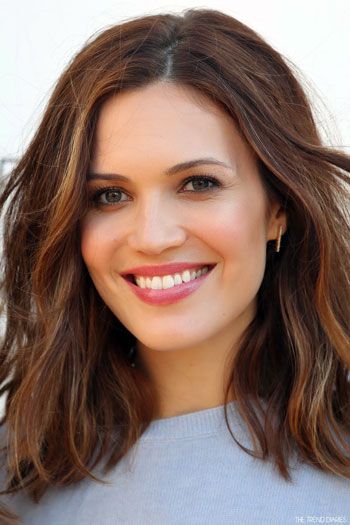 Shoulder Length Wavy Hairstyles
Ladies need an inspiration for really cute and awesome medium wavy hair, then this will work for you. Here is a layered short hairstyle that may look great on you. Make it side parted and layer it to your shoulder.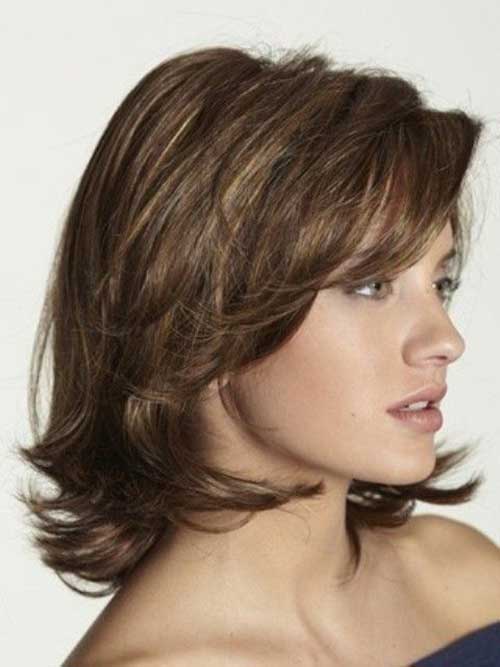 Side Swept Medium Wavy Hairstyles
This medium length wavy curled hairstyles with side swept bangs is exceptionally cool and provide you a stylish free flowing easy-going look.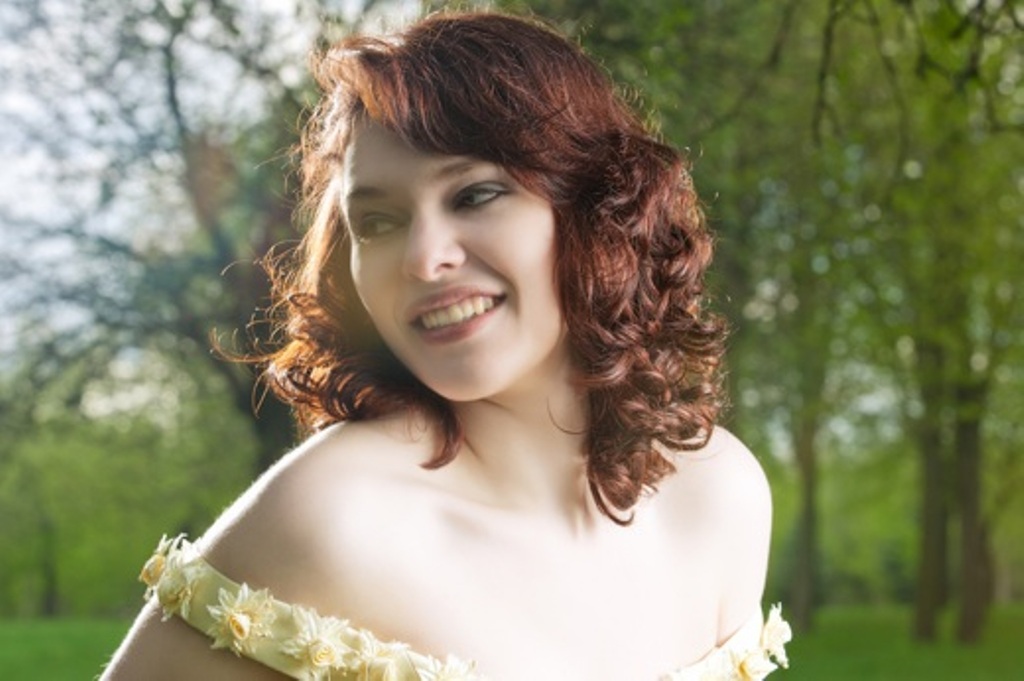 Soft Layered Medium Wavy Hairstyles
Celebrities are always in trend considering fashion and style. Here we see that Jayma Mays has wore her shiny hair in soft layered waves which gives her totally cute and elegant look.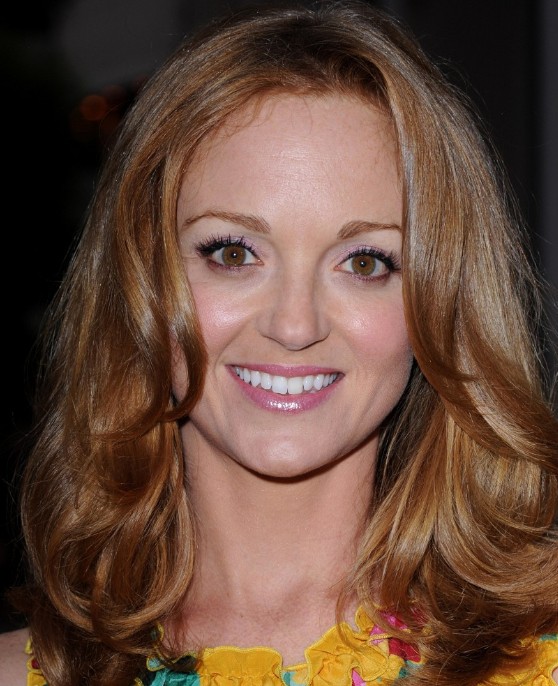 Tania Raymonde's Medium Wavy Hairstyles
Another celebrity inspired medium wavy hairstyle. Tania Raymonde has proved that medium wavy hairdo's will never go out of style. With slight side parting and layers you can achieve this gorgeous look.
Wavy Hairstyle for Medium Hair
This look showcases most charming beach waves for medium hair! This lob is cut bluntly on the ends with some classic layers, looking soft and informal with soft beach waves and a marvelous blonde ombre color.
You will look very elegant and beautiful with these medium locks. So grab one of these medium wavy haircut for yourself and appear as a diva.