Day by Day As we are growing older, we continuously check on our fashion in outfits and haircuts which is something obvious.
Here we are talking about hair and which is one of the foremost thing for you to express yourself. So ladies it doesn't matter that you are old, if you are old then you are mature enough to present yourself in most stunning hairstyles. Older women looks cool and chic in short hair we hope you believe it so.
Short hair takes a low maintenance and same time looks amazing. From bobs, pixies or any coolest short haircuts you want to try here you can find 25 most outstanding short hairstyles for women over 50 or older in age if you can call it. So try one of these hairstyle and looks the best and younger as never before.
Styling Tips for Women Over 50 Who Want to Try a Short Hairstyle
Although you're sure to look gorgeous with hair of any length or style, short haircuts are getting quite trendy nowadays.
Not only is short hair practical, fun, and pretty, it's also chic, smart, and sophisticated, which are all qualities that also deeply reflect that great age of 50 and above.
If you're looking into getting a short hairstyle, make sure you go for a cut that makes you feel comfortable, confident, and pretty.
The cut should also match your personality and speak of your essence. There are so many chic short hairstyles out there to choose from, after all.
You can take tons of cues from celebrities like Judi Dench, Tyra Banks, Lisa Kudrow, Helen Mirren, Halle Berry, and Jane Fonda, who sport the short hairstyle with class and grace.
That being said, here are some of the best expert styling tips that'll help you get the most out of your new hairdo.
1. Regularly maintain your short hairstyle by getting a trim to even the ends every 4-6 weeks.
2. Invest in some tools for your daily styling. A good hairdryer, blow dryer, flat iron, or small barrel curling iron could help you achieve straight, sleek strands or soft, beachy waves for an elegant, casual, or fun look.
3. Having some key hair styling products on hand will work wonders for your hairstyle. Those include:
A texturizing spray will add body, definition, and texture, and it will help you style those baby hairs.
Leave-in creams are great for curly hair, especially if you're aiming to embrace your natural hair texture.
A heavy, wax-based spray will help you get a perfect spiked pixie look.
A volumizing mousse or good finishing cream will protect your hair against humidity and reduce frizz for a sleek straight bob look.
Shine spray will enhance your curls and add definition to them.
A good hair mask, conditioner, or nourishing oil will help disguise greasy roots and also give you a wet slick-back look.
A detangling conditioner combed through wet hair will keep your curls bouncy and fresh.
4. Try some new styles, including:
Low, middle-parted chignon bun. It's easiest to achieve this pretty style if you have straight hair, but even if you don't, a flat iron, shine spray, and bobby pins are all you'll need.
Wet-look textured bob. Use an oil-based cream or serum to style it and give it a healthy, non-greasy shine.
Curly bob. Embrace your hair's curly texture and let it run free for a cool, confident, natural-looking look.
Long sleek pixie. This is a low-maintenance, smart look you can get by working a little hair oil with a wide-toothed comb into your hair and sweeping it to the side.
Deep side-part. Paired with loose, fluffy waves, it'll give volume to thin hair and elongate your facial features.
Short banged bob. If you have thin hair, this look will give it volume and fullness. For a curly fringe, avoid heavy-duty styling products.
Braided side-part. Part your hair to the side and do a simple Dutch braid on the opposite side, pinning it behind your ear.
Experiment with different trendy colors and highlights. Use jeweled metal hair accessories for a soft, whimsical look.
35 Gorgeous Short Hairstyles for Women over 50
Feathery Textured Short Pixie Bob
This short hairstyle for women over 50 is very interesting and unique. The hair comes down to ear-length at the back and on the sides, and the bangs are very short. It has the shape and thickness of a pixie bob cut, but it's not a true pixie. Some feathery hair adds interest to the look.
Long Bangs and Short Back
This is a very classic short hairstyle for women over 50. The front has some long bangs that brush over the cheekbones, and there's some pushed behind the ear. The back is cut short with a very choppy, cropped texture that looks very fun.
Uplifting Pink Pixie Cut
This is a very uplifting haircut that'll make you look wonderfully youthful. It's marshmallow pink, fun, and sprightly. It's a classic pixie cut with long bangs that sweep across one side of the forehead, and the sides are nicely short but still quite fluffy and textured.
Fluffy Pink Cropped Cut
Here's another pink haircut that'll help you show off your youthful and fun side. It's a very light pastel pink color, and the hair is cropped in layers that make the hair look dynamic, with lots of movement.
Easy Side Parted Bob Cut
The bob is a real classic, and here we can see it utilized well. The bob is thin, straight, and simple, falling to the chin without much complexity to it. The hair is parted to the side, and some shorter bangs are swept over one side of the head, adding a little volume and fun to the look.
Blue Touched Textured Pixie
This haircut is mostly a classic, a delightful, textured cut that's cropped short and has some bangs that brush across the forehead very nicely. However, a stripe of blue highlights across the front makes this look more unique than your typical textured pixie cut.
Layered Pixie Cut
This layered pixie cut is very interesting. The blonde highlights towards in the front and on the top, but it's darker underneath. The back is tight to the neck, and the sides are slightly shorter than the back. The top layers of hair have more volume and fluff to them than the rest of the hair.
Perfectly Permed Hair
This haircut is either permed or has natural curls, depending on the person. It's a perfect, single blonde shade all over, and the curls are tight and very neat. This hairstyle has lots of volume and long bangs that fall across the forehead.
Nice Side Parted Layered Pixie
This pixie cut has a nice side parting that's very deep. The hair spreads out from it in a perfect formation with some light layers that sit thickly on top of the tighter underside of the hair. It's a classic, mature haircut.
Very Short Gelled Look
This haircut is very short and tight to the head, and it has gentle waves that are gelled into a perfect pattern. None of the hair brushes the forehead, making it very easy to admire the beautiful face that's paired with the haircut.
Angled Bob Hairstyle
Angled bobs are the most handy of all haircuts. You can wear it straight like this and looks the best from the rest.
Black Pixie Cut
Black pixie cut is very ideal. With its low maintenance needs it looks nice and compatible with black hair.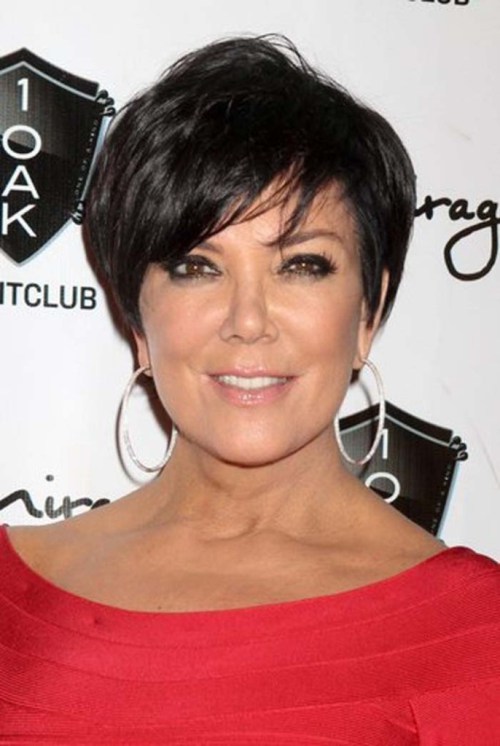 Bob Hairstyle for Thin Hair
A bob hairstyle is an objectively reasonable and also very easy to maintain if you consider it for fine hair.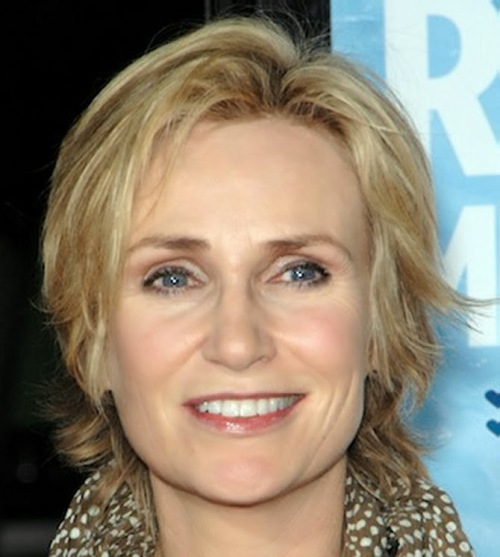 Easy Short Hairstyles for Women Over 50
This easy short hairstyle is trimmed short and a side part is made to outline the face shape. It looks great for older women.
Hairstyles for Short Hair
Short haircut is very is to style and you look younger as never before.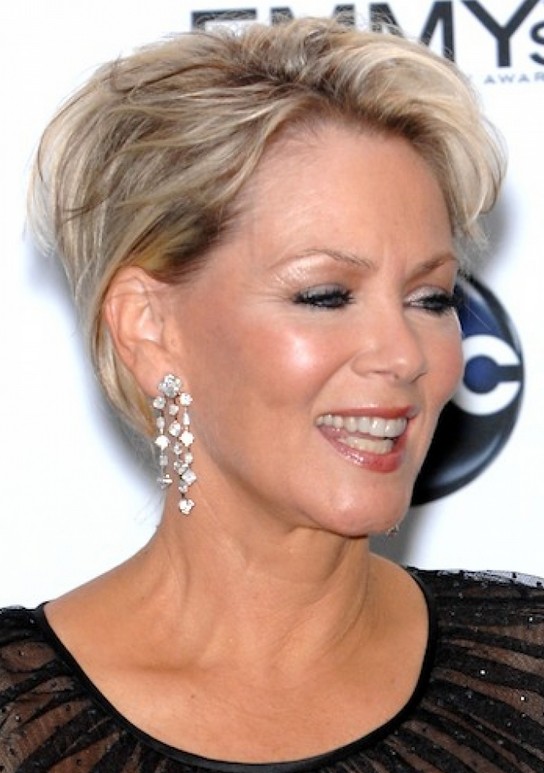 Layered Short Hair for Women Over 50
Try something different to your short hair if you bored of usual short hairstyle. Just give you hair a layered styling and see the difference.
Lisa Rinna Short Haircut
Lisa Rinna short hairstyles looks to inspire you to make layered razor cut and glam your look.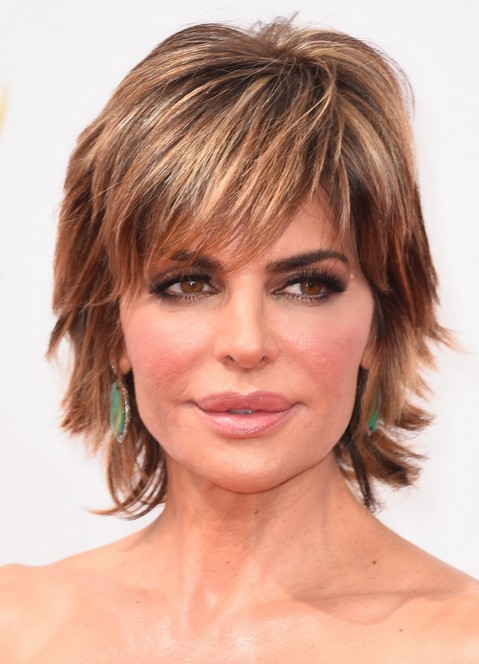 Pixie Cut
Ladies who wants to prove the versatility and cool style of the short cut. Pixie is the right choice to make.
Short Blonde Hairstyle for Women Over 50
If you are not the one, who thinks normal short hairstyle is not enough then add some coolness by making your hair blonde.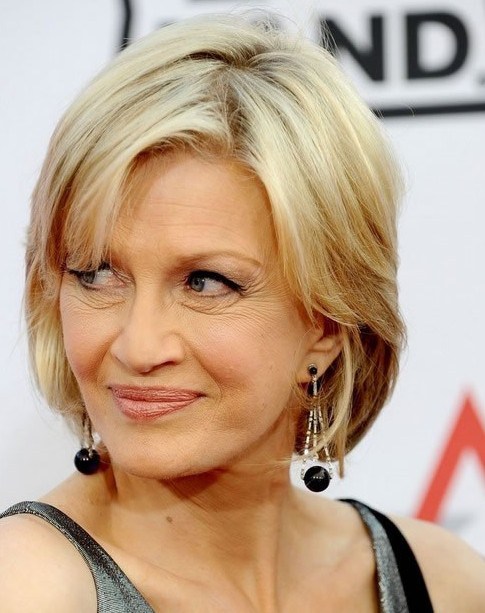 Short Feathered Hairstyle
This hairstyle provides you uniqueness, so create fullness with short feathered layers and look beautiful as never before.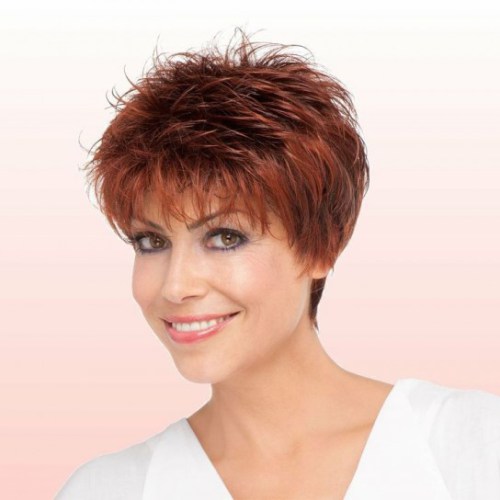 Short Grey Hair
Ladies if you are not afraid to show that you are old then give your hair a grey shade and charm all the people around you.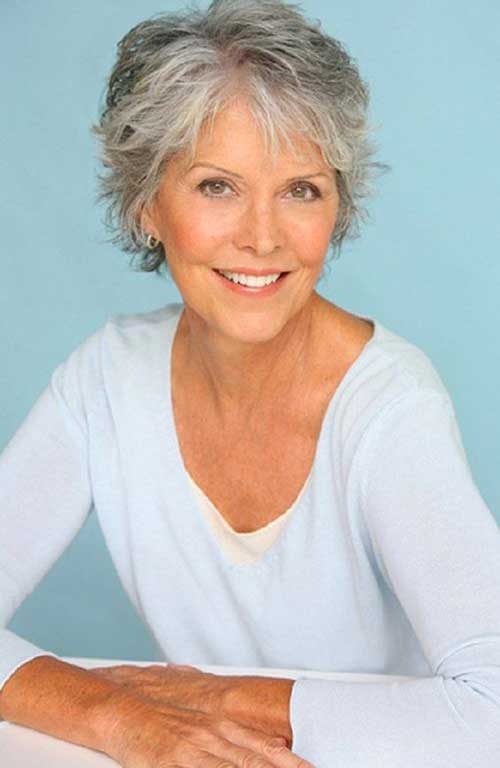 Short Haircuts for Fine Hair
Short hair is fun and carefree to style, and on top of it if you have thin hair then make the most option to make out of it. Believe us it truly looks stunning.
Short Haircuts for Older Women
Don't worry if you are old and have short hair just give your hair some styling and add some shades to it. It will surely make you diva and trendsetter.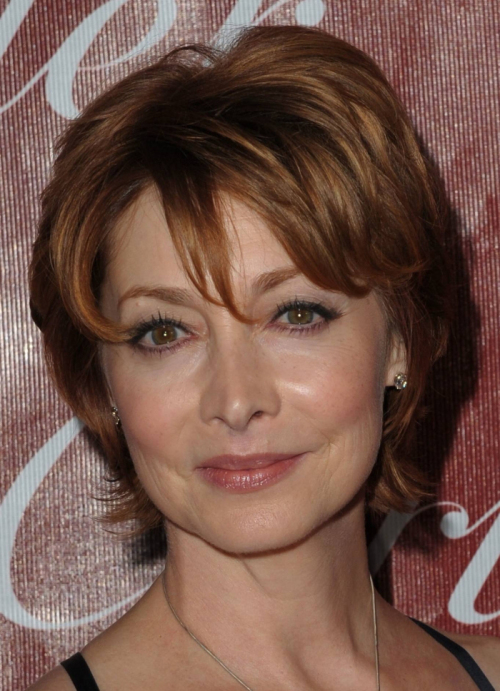 Short Haircuts for Women Over 50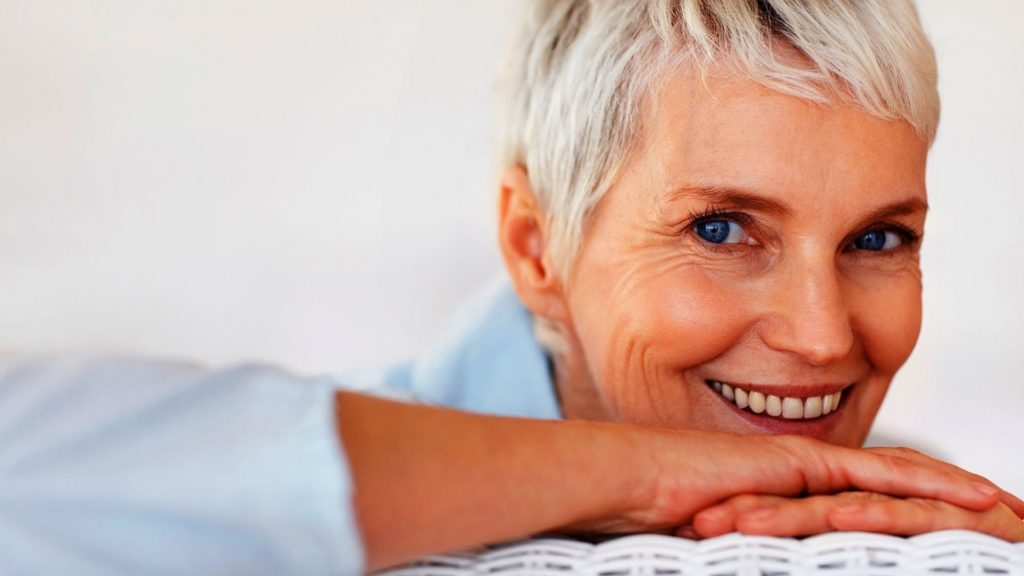 Short Hairstyles for Fine Hair
There are many options for short fine hair and you can grab one of them and with fine hair you will look feminine and stylish.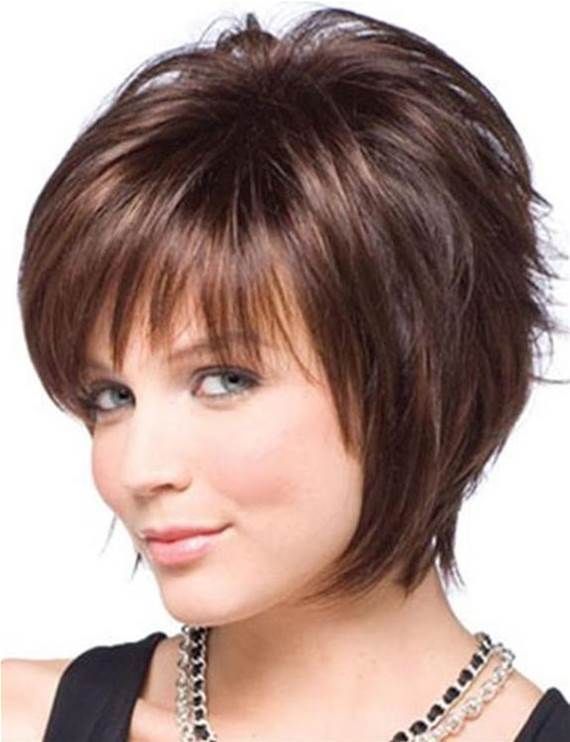 Short Hairstyles for Square Faces
Short hair can look beautiful on any face shape and here you can see the best example that it looks great on square face as well. So no need to worry just style your hair in such manner that it looks gorgeous.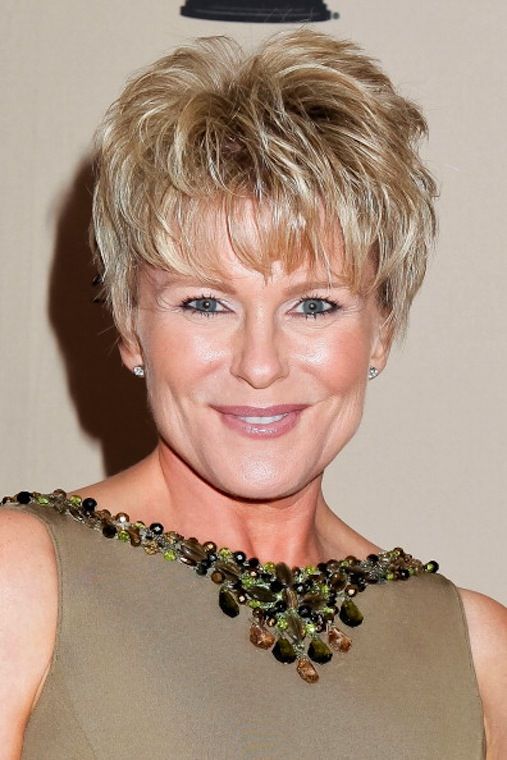 Short Hairstyles for Thick Hair
If you have thick and beautiful short hair then you can wear any short hairstyle that you want to make.
Short Hairstyles for Women over 50
Old in age doesn't matter you can make any short hairstyle and shine like a star in older age, just have the confidence and make it in right manner.
Short Layered Hairstyle for Older Women
Joyce Dewitt proves the point that weather you are old and you have short hair try to layer it and looks the best and beautiful.
Short Layered Hairstyle
For those women whose age is over 50, try Gloria Kenley's short hairstyle which is in a way very fabulous hairstyle to copy.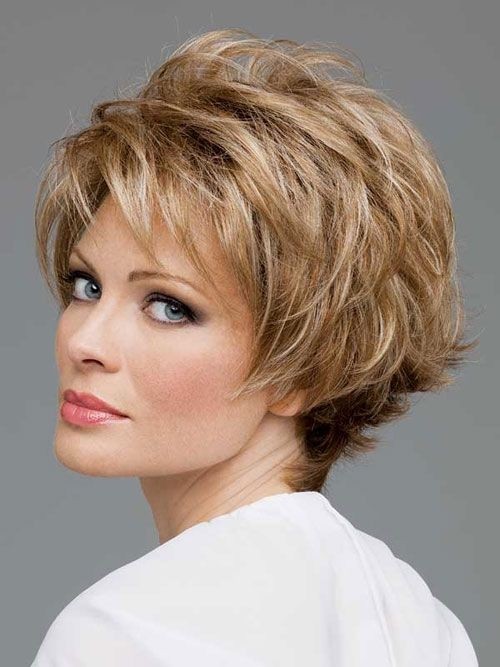 Short Pixie Haircuts
From classic celebrities, who prove the versatility and timelessly cool style of the short pixie cut, you can make this hairstyle and looks the same as them.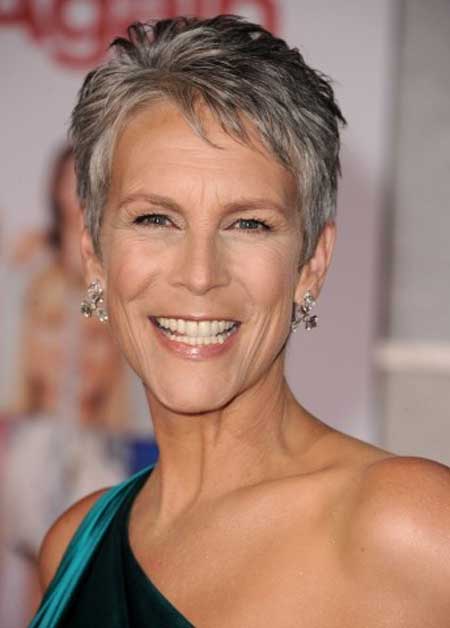 Short Sassy Hairstyle for Women Over 50
If you don't want to stick to any particular rules when selecting short hairstyles when you are old then go for this style it will really enhance your beauty for sure.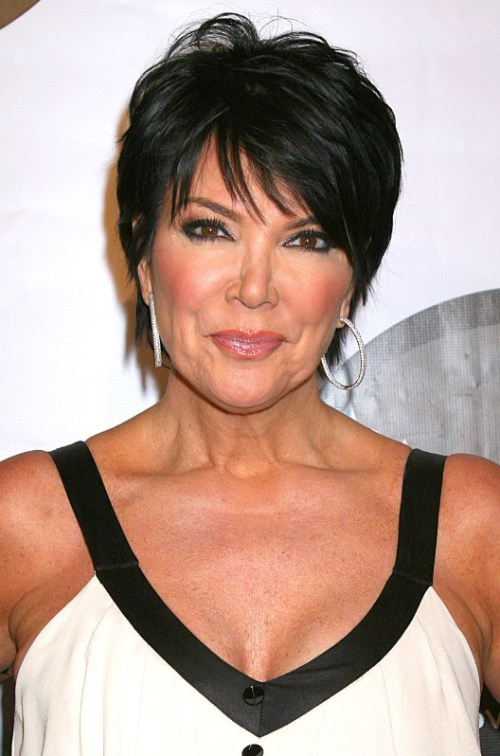 Short Shaggy Hairstyles for Fine Hair
Judi Dench is an inspiration for many older women so not to worry if you have fine hair just try this cut and rule the world.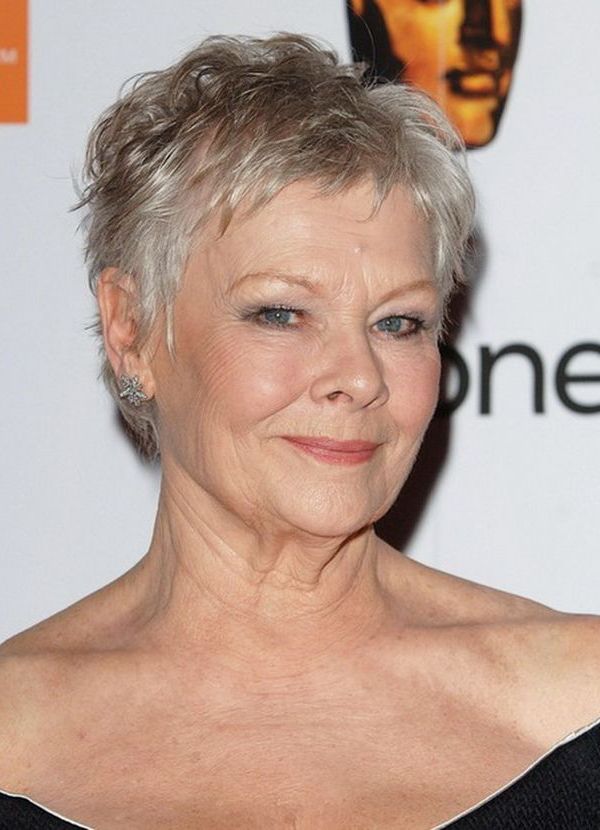 Square Layered Pixie
If you like pixie haircuts then square layers are the one which looks nice and easy to style too.It really make your hair look so full!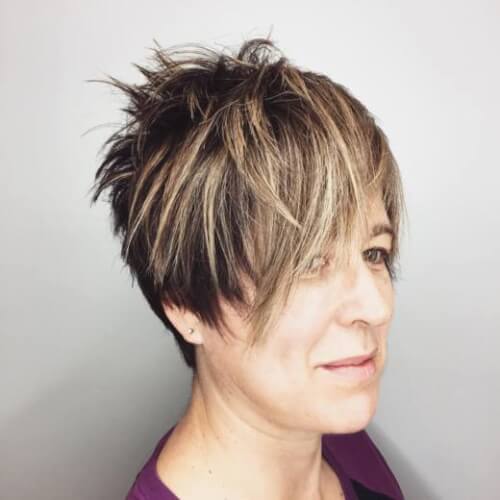 Short Pixie Haircut
Another awesome example of pixie haircut. We just want to tell you beautiful old ladies just go for this style and see the difference.