Whether it is time for attending a party or hanging out with friends and family or going to work, or just staying casual, there is a need to look different and special each and every time.
You don't have to stay confused about an appropriate hairstyle for any occasion because even older women can look bold and beautiful with some exclusive short hairstyles. Here is a treasure trove of all the simple and elegant hairstyles that can make you look ravishing.
35 Most Stylish Short Hairstyles for Older Women
Angled Bob
If you want to look cool and trendy at the same time, then you must consider this exquisite hairstyle that is bound to make you look like a superstar at all times. It requires less maintenance but it is sure to offer lots of compliments to you wherever you go. It definitely draws the attention of everyone towards you. So, add beauty to your hair with this excellent style.
Black Layered Hair
Your hair will look spectacular and sensational when it is transformed into a black layered hair. The layers add a nice movement and swing to your thick locks of hair. It provides a chic look because of which you shall appear very young and energetic. The spotlight will be on you at any party with this mind-blowing hairstyle and the dark black hue of the hair will add to your beauty.
Blow-Dried Straight Hair
The blow-dried straight hair gives you a promising look. It not only enhances your appearance but it also makes your hair look voluminous. You can get a soft and smooth texture for your hair with this hairdo. It is a hassle-free hairstyle because it holds the hair well. You can flaunt this fashionable hairstyle even at official occasions with great confidence. Just with a blow dryer and a brush you can do miracles to your hair.
Classic Pixie
Do you want to look like a rock star? Then go no further than the Classic Pixie hairstyle. It is a masterpiece hairstyle and you can add lots of texture to your hair all around. Make sure that there are smooth transitions available between the short sides and the longer top of the hair. The very fine hair strands appear as if there is a classic crown placed on the head.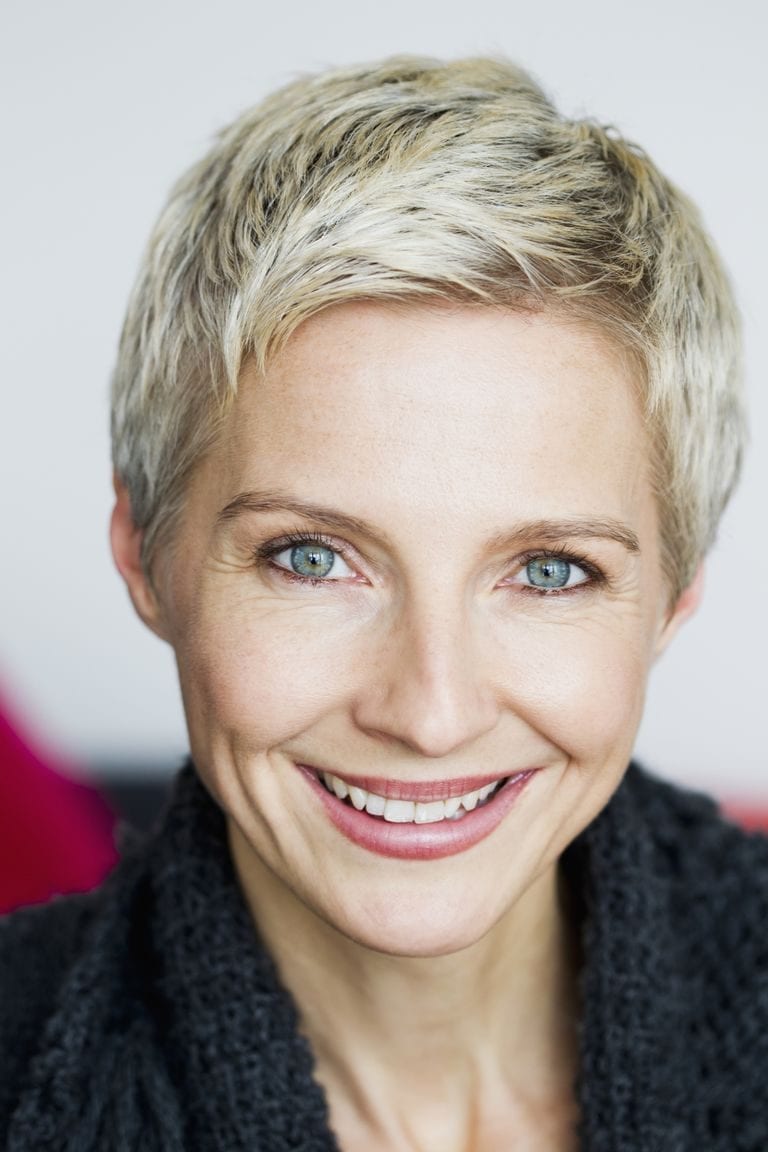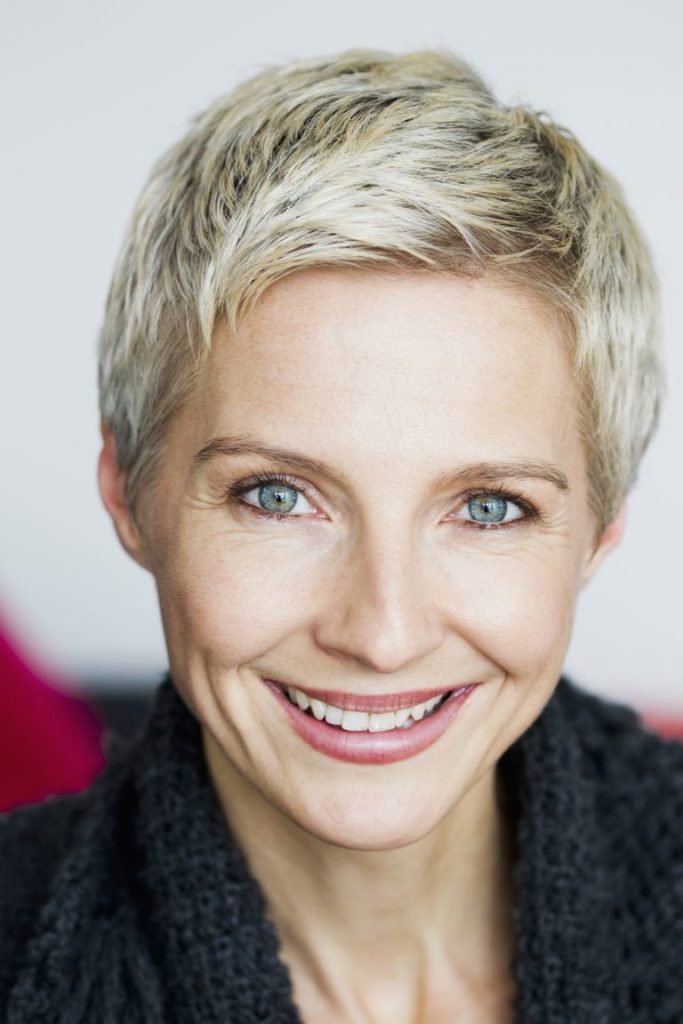 Edgy Pixie
You can look like a diva with the edgy pixie haircut. You will not only feel effortless but you shall also feel immensely comfortable with this haircut. Make sure to get the signature look by including swift lines and gentle curves to define the shape and subtle highlights in order to add dimension to your hair. You might also apply hairspray to give a glossy glory to your hair.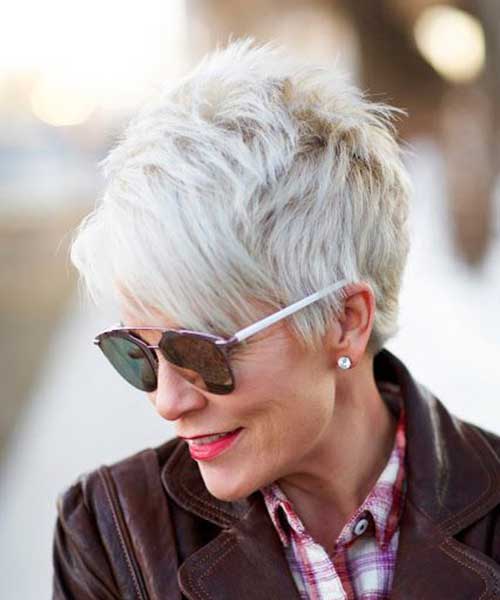 Finger Waves
Now, you can get the appearance of a sculptured beauty with the finger waves hairstyle. You will get a bold appearance of slick retro glam look. Ensure that you use a good dose of pomade and a fine-toothed comb to get the perfect waves. This explosive hairstyle will win a huge number of compliments for you at any parties or functions.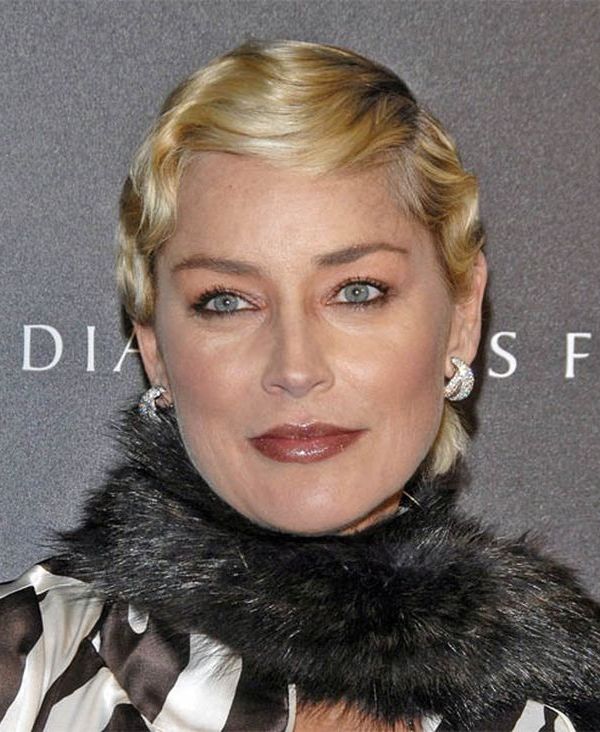 Graduated Bob
Obtain unbeatable style with the graduated bob haircut. You can dwell in a perfect blend of classic and modern styles that are brought together through superb skill and dynamic design. You must see to it that the style runs just around the upper part of the neck with a beautiful curve that shall accentuate the shape of your face.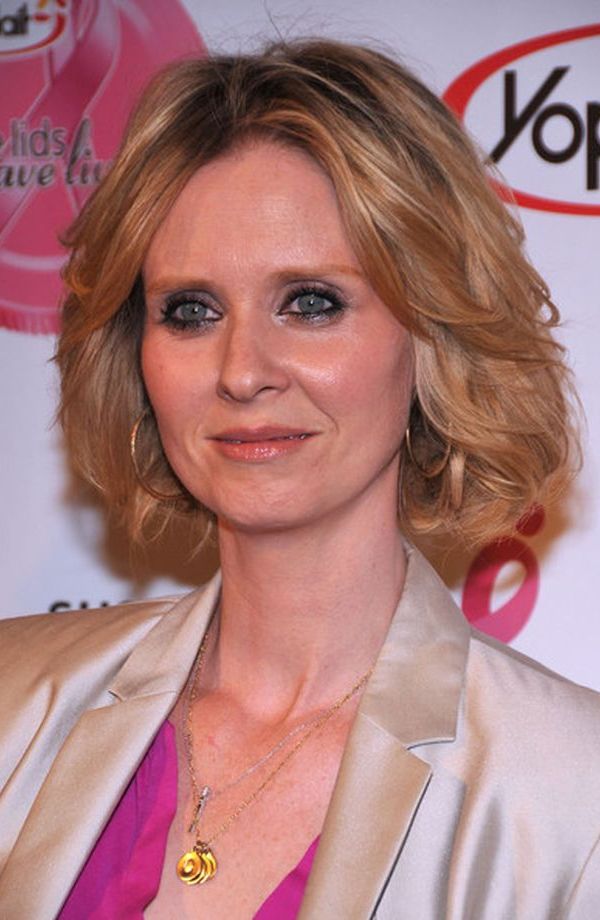 Highlighted Pixie
The highlighted pixie style will add more elements to your hair and make it look fantabulous. The bright streak will shine intensely and create scintillating lines throughout. You can bring quirkiness to your hair and give it a dynamic effect with the asymmetrical cut. In order to maintain this trendy effect, you need to make sure to blow dry the bangs with a round brush.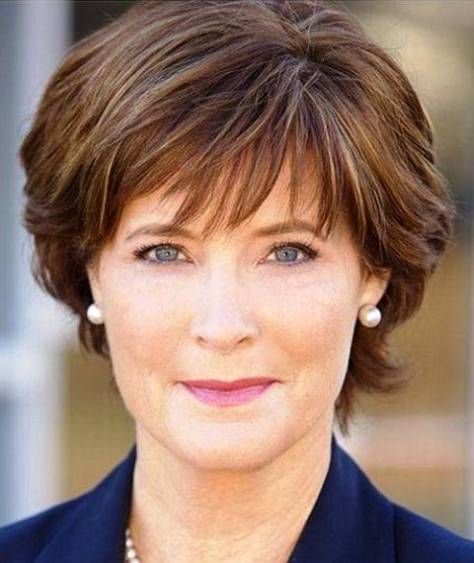 Judi Dench Short Hair
Give yourself the iconic look of the renowned celebrity Judi Dench. You need to ensure that the back and sides of your hair are cut uniformly because this shall help to maintain a good balance throughout the edges. Keep the top players textured and that's it, a shot and sassy hairstyle is readily available for you.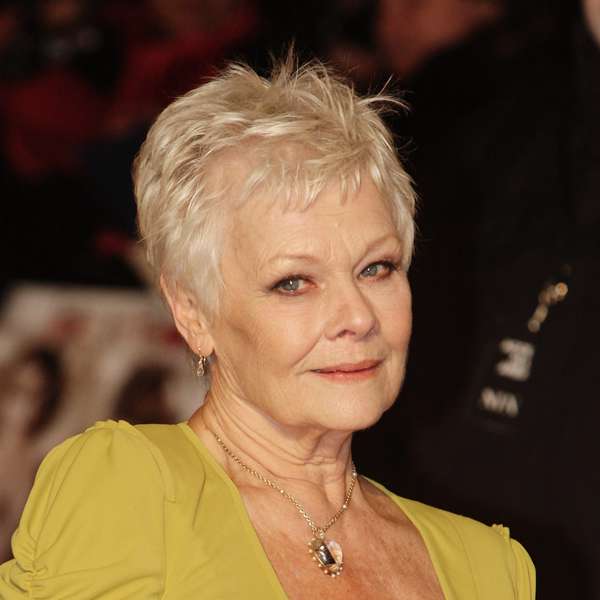 Layered Hairstyle with Blunt Bangs
If you have fine medium textures of hair then, this is the perfect hairstyle for you. You can get this look with a narrow fringe at the central part and blunt bangs all around. You will definitely look like you are red carpet ready with the help of this astonishingly impressive hairstyle. It is a soft and fringy look that shall redefine your style.
Layered Razor Cut
Layered razor cut will present you with a pleasing look because it shall add a wavy characteristic to your hair. Make sure that you make use of color effects to boost your look. This is a versatile haircut because you don't have to keep on trying a different style for different occasions as this one is suitable for any situation.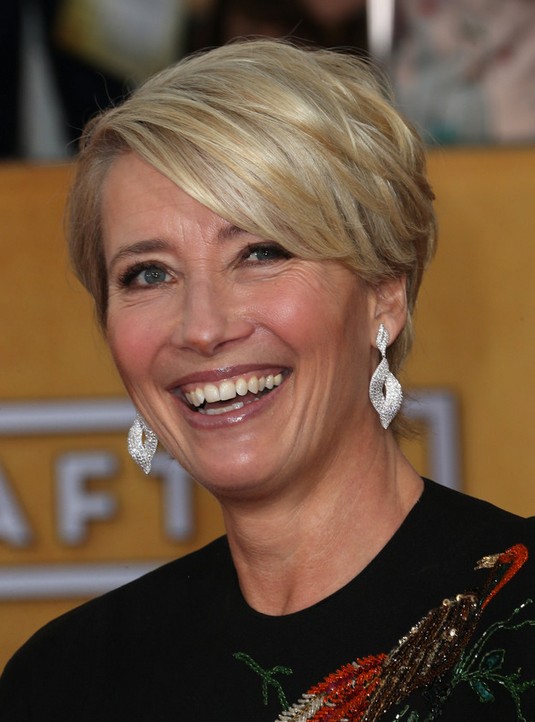 Layered Shaggy Bob
You can add a natural texture and wave to your hair with the layered Shaggy Bob hairstyle. You have to swipe the banks across the side to soften the look of your face. This hairstyle is achieved by the cut made all around the sides and back. You can add glamour to your look with this style because it shall fit rightly for your face while camouflaging the high forehead.
Long Bob
You can look like royalty with the long bob that shall give you a classic and regal outlook. You can remain stress-free with this look because it is very easy to maintain. It is the best suitable hairstyle for any celebrations. This hairstyle is achieved with a blunt cut bob that sits on the shoulders and also comprises certain layers of hair around the edges and even the sides are cut in the same length.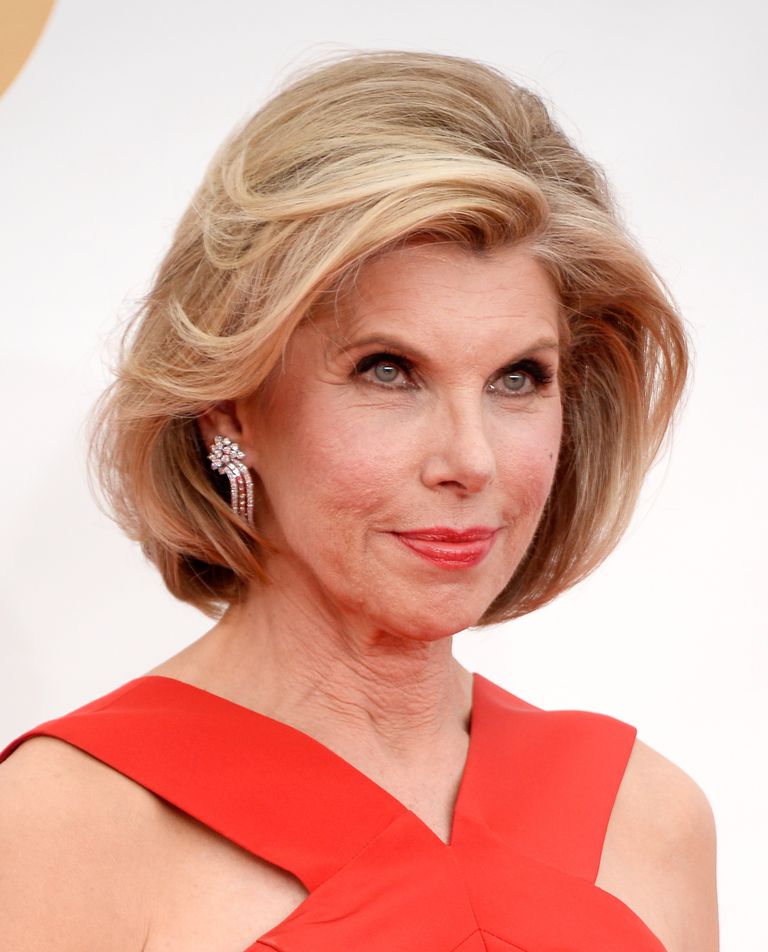 Long Pixie
If you want to experiment with the Pixie hairstyle and make it a little lengthier, then the long pixie is the best choice for you. In this hairstyle, the length of the hair is slightly below the neck level. You will look fresh, stylish and incredibly charming with the texture and you will also be able to reflect your confident attitude with this magnificent hairstyle.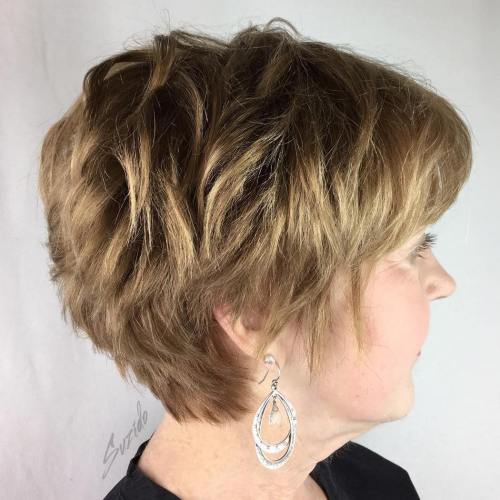 Middle Parted Straight Bob
If you want people to turn around and look at you wherever you go, then the middle parted straight bob is what you should sport as your hairstyle. You can highlight the look by giving it a glossy appeal. You have to make sure to regularly trim the ends in order to maintain the style. Whether you have a round or oval or heart or diamond a triangular-shaped face you can fearlessly own this hairstyle.
Short Brunette Hair
If you have a fair skin tone with dark eyes, the short brunette hair is the one that is fully appropriate to enhance your appearance. Just blow wave perfectly while turning the ends slightly to achieve a fabulous finishing. You can proudly show off your facial features in this style because it offers a nice frame and a sculpted shape to your face.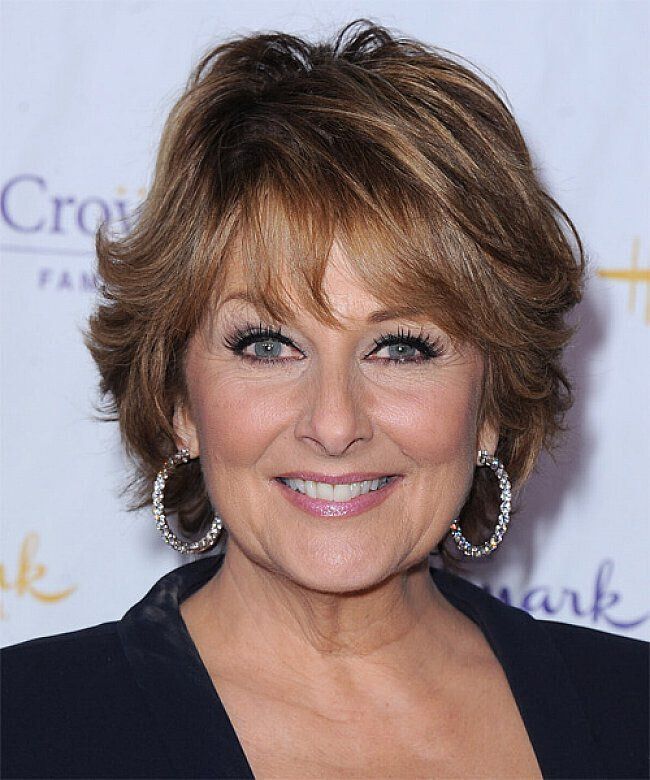 Short Grey Hair
Grab a modern and mesmerizing look with a short grey hair. You can add kink to the middle lengths of the hair to provide it with a wavy effect. If you want to sport a casual look, look no further than this style. The silver white finish of the grey color will flatter your skin tone and make you appear bold and brilliant at all the times.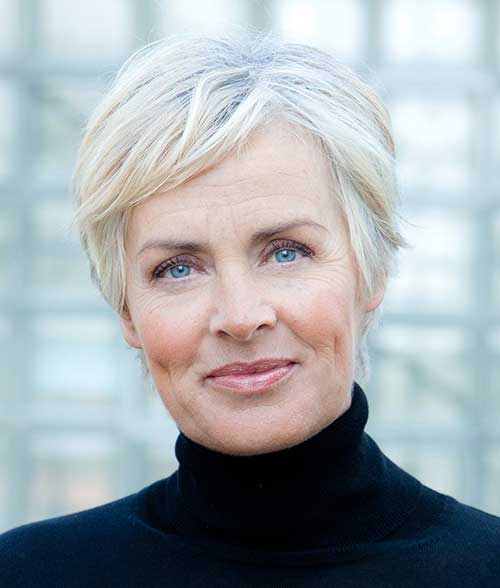 Short Layered Bob
You can bring out the best of both worlds with the short layered bob cut. You can enjoy layers even with the short hair, all thanks to this smart and trendy hairstyle. Each and every single facial feature of yours will get fully highlighted due to the textured layers. You will just have to make sure that there is a fine-grained finishing in order to add volume to your hair.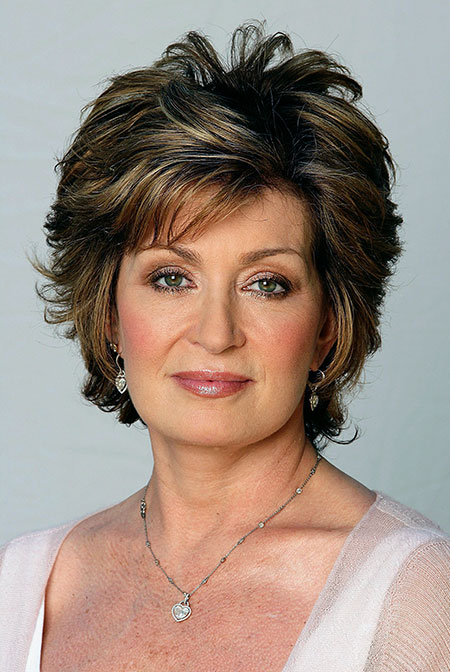 Short Pixie
Keep it simple yet sassy with the short pixie look. This hairstyle is bound to give you a rich and healthy looking finish. Make sure that the sides and back of your hair are tapered into the head and the top of the hair is provided with a jagged cut. You should regularly trim your hair once in every 4 months in order to maintain the shape of the pixie.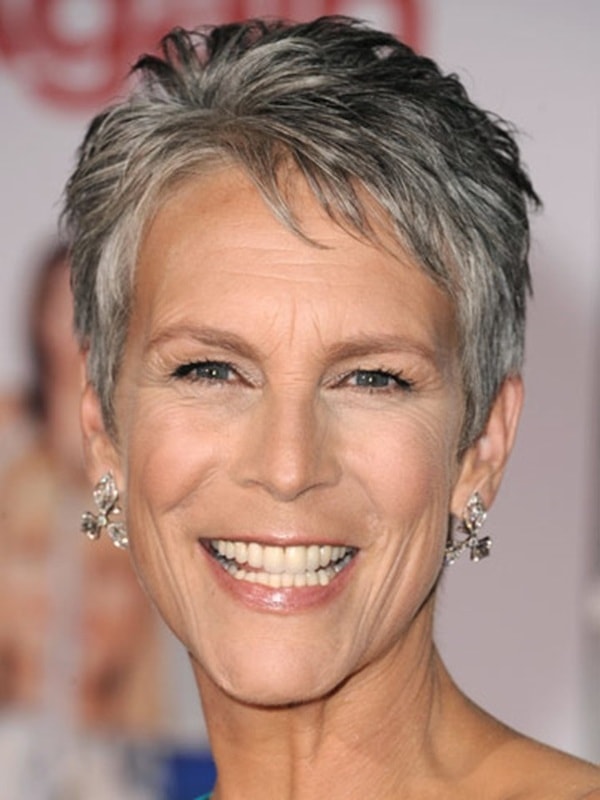 Straight Bob with Side Bangs
You can bring your hair alive through the straight bob with side bangs. The refreshing movement of the bangs will give a wavy appeal to your hair. But to achieve that, you have to blow dry your bangs in the opposite direction because this will lift your hair bangs and add volume to it. You can make use of hair gel in order to keep your bangs side swept.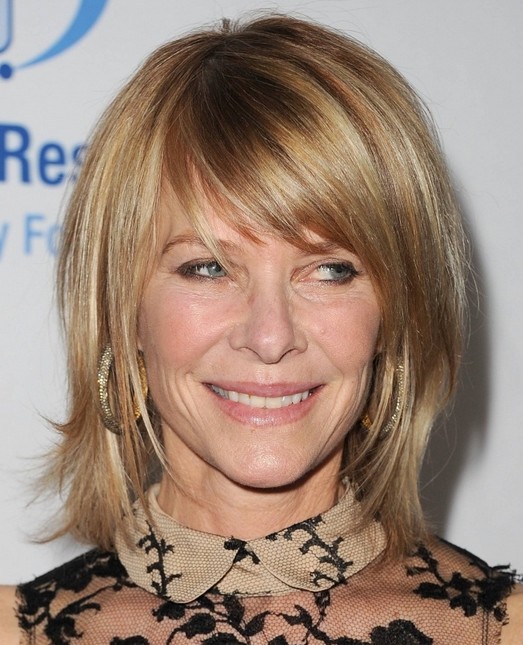 Straight Bob
If you have thick and luscious hair, the Straight bob is the best pick for you. As this style has very minimal layering, you can maintain it very easily. It will compliment your facial features and allows the head to look voluminous. It is an evergreen hairstyle which will suit you for any occasion. It requires very minimal styling but you will be able to look fresh at any time of the day due to this splendorous hairstyle.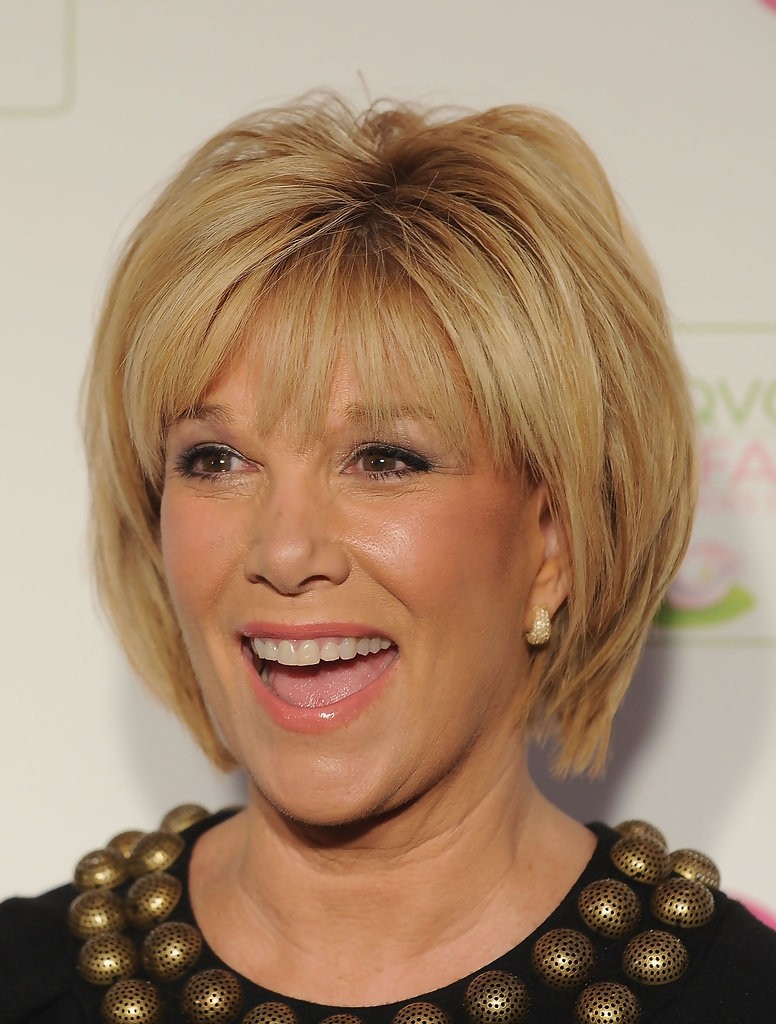 Straight Layered Pixie
Do you want to look different from the rest? Then go for the straight layered pixie without any doubt. The layers add volume to your hair and give you a pretty look. With the straight layered pixie, you can appear pretty and be ready for a party anytime. Just make sure that you cut the excess hair at least once in 4 weeks for the sake of maintaining the shape.
Tapered Hair
Tapered hair will definitely give you a vintage celebrity look. It is a timeless hairstyle and no matter what your hair type is, it will definitely suit your face. You can achieve this magnetizing look just with the help of your fingers by showing your skill at finger waving. Make sure to apply a strong hold gel to firmly lock the tapered structure.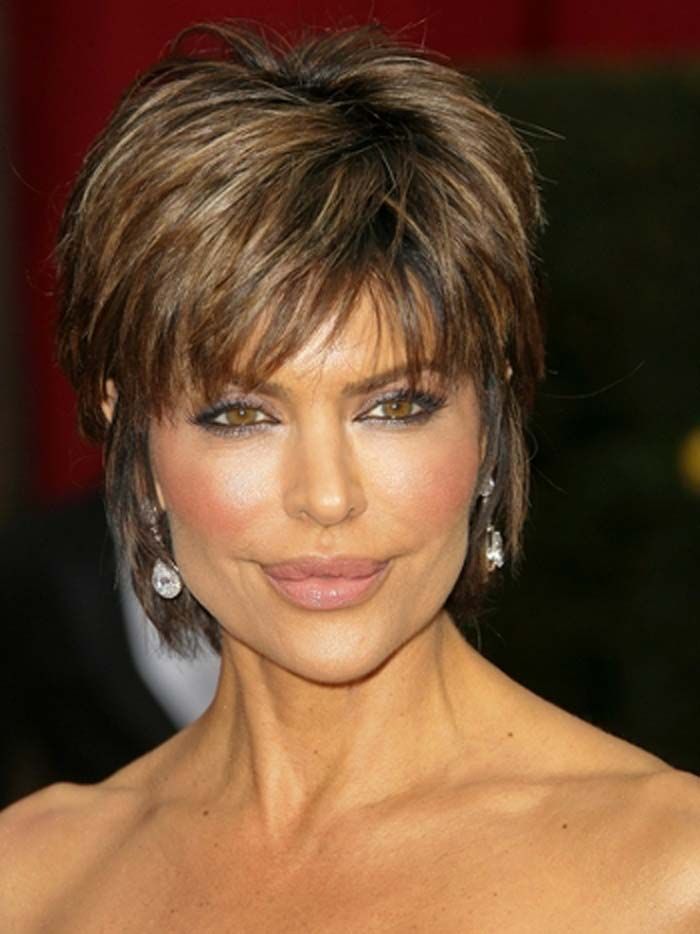 Textured Bob
You can add multiple elements of beauty to your hair with a textured bob look. You will receive lots of bounce and movement in your hair with this style. Make sure to add different colors to your locks in order to obtain a shiny and attractive finish. You will have to regularly trim the hair in order to prevent any split ends and maintain the textures.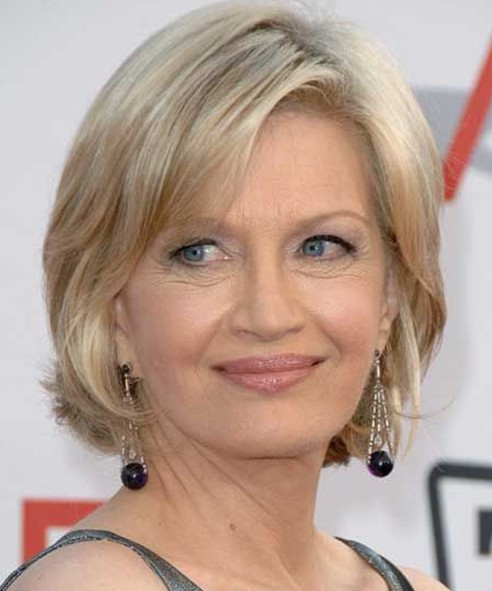 Wavy Hair with Side Sweeping Bangs
Who said that bangs and waves are only for long hair? Even with a short hair, you can obtain them through the hairstyle of Wavy Hair with Side Sweeping Bangs. You need to pull the hair on one side then, twist it and pin it to the back of the head in order to give the asymmetrical look. You are bound to look like a gorgeous celebrity with this haircut.
You can choose an appropriate hairstyle according to the occasion and look like a superstar forever.