Nowadays glasses have turned a significant portion of the look for women with an age higher than 50. It is sure that it offers politeness as well as an improved look, but greatest of all, it even shows your particular hairstyle.
It is common that when selecting an ideal frame, a woman is mindful of her look that which one would be the calming one on her. Hence, why not choose an ideal hairstyle that suits well on the look along with glasses and even suits the age higher than 50. Below described are a few of the Hairstyles for Women Over 50 With Glasses to have excellent hair.
The hairstyle is such that it looks mainly as extremely shaggy hairstyles which might seem sloppy and uncomfortable at the first instant. However, the style is unique, and they appear to let you appear younger. Also, you need to maintain them thin and neat or style to a single side in order that your brow is not totally covered.
Hairstyling Tips for Women Over 50 With Glasses
If you want to pull off a stunning glasses look, wearing the right hairstyle makes all the difference. Lucky for you, we've made a shortlist of hairstyling tips for women over fifty with glasses.
There are a few things to pay attention to while picking a hairstyle that matches your glasses:
Your hair color should match the frame color of your glasses.
Your haircut should match the size of your glasses.
Hair Color and Glasses Tips
Glasses come in all shapes, colors, and sizes. Paying attention to those crucial details is essential when you're looking for a good hairstyle to wear with glasses.
You'd find that many hairstylists recommend matching your hair color with either the handle of your glasses or with the frame. It might sound like too much work, but It helps you create a coherent, attractive style.
It could also be a great option to go for rimless glasses or full-frame black glasses if they suit your face shape. When you wear either of these, you don't have to worry about your hair color matching the style of glasses you wear.
Some other things to pay attention to:
If you have lighter hair color go for lighter frames
If you have dark hair color, go for darker frames
If your hair color is a vibrant color like red, try to go for black frames or frameless glasses.
Haircuts and Glasses Tips
Wearing glasses makes it difficult to wear bangs or side bangs. Your beautiful bangs will keep getting messy every time you put on glasses or take them off.
If you must wear bangs with your glasses, the length of your bangs should reach down to your glasses, but not longer.
In case you don't wear bangs, you could go for a hairstyle that takes away most of your hair to the side. It would feel much more comfortable when your glasses could rest peacefully on top of your face.
If you wear wide glasses don't go for extreme looks like a shag haircut or faux hawk, go for something softer and less layered.
When you're wearing glasses, the attention is brought more to your face. Styling your hair in something like a bun will bring more focus to your face. A good solution to that is to wear your hair short or shoulder-length.
Matching Glasses to Face Shapes
Before considering a haircut that matches your choice of glasses, it's wise to consider your face shape first. The size of your face should always be in harmony with the size of the frame you picked.
To find out your face shape, bring a hand mirror and lipstick or eyeliner, and draw around the corners of your face in the mirror. Many people fall within these face shapes:
Oval faces
Oblong faces
Round faces
Square faces
Rectangular faces
Triangular faxes
Diamond faces
Heart faces
Inverted triangle faces
If you have an oval or oblong face, you don't have to worry about the size or the shape of your glasses, as many of them would suit you just fine. If you want to bring more emphasis to your faze, you could wear larger frames.
Round, square, triangle, and rectangular faces prefer to take the attention off their faces, so wearing smaller frames is a great choice.
Those with diamond faces would find it most interesting wearing extra wide frames like cat eye-shaped frames, especially if they have narrow eyes.
Heart and inverted-triangle faces often have a wide forehead, to drift the attention away from their faces, they're advised to wear smaller frames.
Hairstyles For Women Over 50 With Glasses
Side part short hair
Planning to try one of the simple hairstyles for women over 50 with glasses? Cut the hair short, till the ear lobe. Side part them. Comb the hair to cover the ears. You can also color some parts of the hair brown.
Layered Bob Cut
Want to have a no-maintenance hairstyle? Cut the hair very short, almost a bob cut. With short fades on one side, do the hair to another side. Let a few strands fall over the forehead. Comb the hair without parting the hair distinctively.
Long Middle Part Curly Hair
Another easy pick from hairstyles for women over 50 with glasses category, simply color the hair in golden brown. Without giving any layers to the hair, middle part them and curl the length loosely. Leave them over the shoulders.
Short Hair with Side Part and Bangs
If you have straight and fine hair, then this hairstyle can surely add some volume. Color the hair golden brown. Cut them in steps with the first step near the eye, the second at the ear lobe. Side part them and have them cover the forehead and ears.
Golden Highlights with Messy Bun
Color the length in light golden color. Have some bangs on the forehead. Get a layered cut and leave a few strands loose. Tie the remaining hair in a messy bun.
Long Layered Messy Waves
Have mid-length hair? Want to have a ragged look? Leave the hair loose over the shoulders. Side part the hair without partitioning them distinctively. Do the hair to both the sides from the side part to bring a wavy-like style to the overall hair.
Very Short Curly Hair
If you have short, fine, and curly hair, you can try this neat hairstyle. Cut the hair evenly throughout. Cut them short by about an inch or two in length. Comb the hair or do them without your hand in any direction. Leave them messy, covering the ears.
Side Part Short Pixie
If you have very short hair and do not want to spend time styling it, pick this hairstyle. Side part the hair without parting them with a line. Do the hair to one side while covering the forehead.
Golden Brown Pixie
In this hairstyle, cut the hair into layers. This will bring a voluminous look. Do the hair from the side and comb them to get a neat look. Have some hair fall over the forehead. Get short fades on both sides.
Mid-Length Beach Waves
Color the hair golden brown. Middle part them. Have just a few steps at the end. Let the short strands fall over the face. Leave the length loose over the shoulders.
Layered Shaggy Bob
The chin-length type of shaggy bob-based haircut is basically a style that is pleasing to women with ages higher than 50. It could be cut to yield whatever distinct fashion style generally you select to wear.
Besides in this bob haircut with emphasis on layered shaggy, the variety of cuts could be different for a spiny rebel look, or even through an irregular finish as well as asymmetrical sides which are completely anti-mainstream type fashion.
It is known that for women with an age higher than 50, could add curls or waves for a womanly finish or could also wear the cut through casual softness or smooth elegance.
Neck Length Hair for Thin Hair
The hairstyle as the name implies is longer till your neck, and they are suitable mostly for thin hair women. This hairstyle accomplishes the purpose through the gristly hair look which covered hairstyles frequently grow into and substitutes it through well-polished ends.
Additionally, this hairstyle allows your neck to appear longer, hence, offering you an extra touch of glamour and grace. Hence, if you are searching for the ideal hairstyle to make something different appearance, then this one is for you.
Messy Bob with Long Side Swept Bangs
Whether bangs are wispy or heavy, cropped or long, they definitely perform a significant role in your image pattern. The reason is that they could model not just your hairstyle. Also, the shape of your face and appearance, in general, can be modeled.
In this hairstyle, the emphasis on bob style with long bangs on the side is done. Through all their flexibility side bangs getting famous now, women's any face shape could be benefited from its style of side bangs.
It is known that women with an age higher than 50 would only require varying their thickness, length, and finish of hair to try this hairstyle.
Short Layered Haircut with Bangs
In this hairstyle, the cut is made with length comparatively shorter and with bangs bent over your forehead. It features an important forehead as well as a bunch of wavy hair which is styled shorter.
The research carried out on this hairstyle has shown that getting the haircut within layers through few bangs is considered your finest option. The aspect that makes this hairstyle of standing unique is the bending of hairs around the forehead. This allows your forehead to get highlighted and marks an extra feature.
Youthful Short Hair with Flattering Fringe
A smooth border of hair is what all desired by women when they ring in their 50s. The present hairstyle is essentially a layered one that highlights soft textures and lets you appear youthful and womanly. This elusive short hairstyle covers the extensive face shape of women in a flattering manner.
Moreover, different layers assist in providing your hair an inspiring shape. Also, this stylish hairstyle makes casual beauty, as well as simplicity, is achieved other than being classic.
Blonde Bob with Contrast Color Strands
This hairstyle is regarded as a chin-length one which is highlighted by orderly length hairs which make the much amusing movement as well as volume. This beautiful short hairstyle creates a bold declaration. Besides, the deep side component creates a smooth hairstyle to appear contemporary.
It is known that this spectacular hairstyle is excellent for formal as well as informal events. Besides, the smooth, glossy hairstyle is found to be superb for informal and formal clothes. Few polishes of serum assist it to appear lustrous and glossy.
Curly Short Hairstyle
If curls are all your desire to appear inside your hair, then you need to try this one definitely. The present hairstyle adds an extra feature of curl which lets any woman over 50 look young and stylish.
This cool and short hairstyle is pointed at the back end as well as the sides, combining into the top rough cut-based layers to suit flat framing your head for a smooth finish.
Few neat sides based sweeping bangs brace the short-length curly based hairstyle in an excellent way. This attractive hairstyle is immense for women who wish to be the center of the crowds.
Blonde Hairstyle with Razor-cut Side Fringe
Old rhyme aside, the technique used for this hairstyle was found to be extremely famous during the '70s as it creates your hair down. It is such that it adds texture in a way that you would not just enhance your look, but you would even let your hair appear huge as well as light-weight.
The hairstyle is even regarded as a no-fuss type bedhead style. Additionally, bangs are known to be a match created in heaven especially for a razor cut type bob as they supplement the higher amount of texture.
The aspects like short stunning as well as boyish style sum up this hairstyle. The hairstyle is textured over the top as well as the sides to make contrast through the back which is clipper cut in short length to get a clean look. This hairstyle is perfect for any occasion you may wish to try.
This dizzying hairstyle possesses a blend of small to medium type layers which are cut over the back to make volumes and rise across the crown.
Besides, the hairstyle is recommended for women having an elongated face shape. This formal and amusing hairstyle is sure to make a number of jealousy glances.
Medium Long Hair with Curls
In spite of the fact that it is women possessing elongated hair that frequently makes hairstyles having curls, it is revealed that the medium length permits creating attractive hairstyles. In dissimilarity to the extended hair, the medium extent creates fashionable curls for hair of medium size to be amenable and realistic.
The hairstyle has the advantage that they create the face to appear thinner and conceal almost any imperfection in appearance. The addition of curls in this hairstyle makes it stand unique.
Short Bob with Blunt Bangs
A chin extent bob is regarded as a perfect approach to display spiky, angular features such as arresting cheekbones. For women who usually have thin hair, the present choppy cut is regarded as an excellent approach to supplement fullness and texture in the absence of curls.
It is known that the thin highlights, alternatively identified as baby lights, complement a shine of color all through the style as contrasting to the streaky, heavy, highlights of the precedent.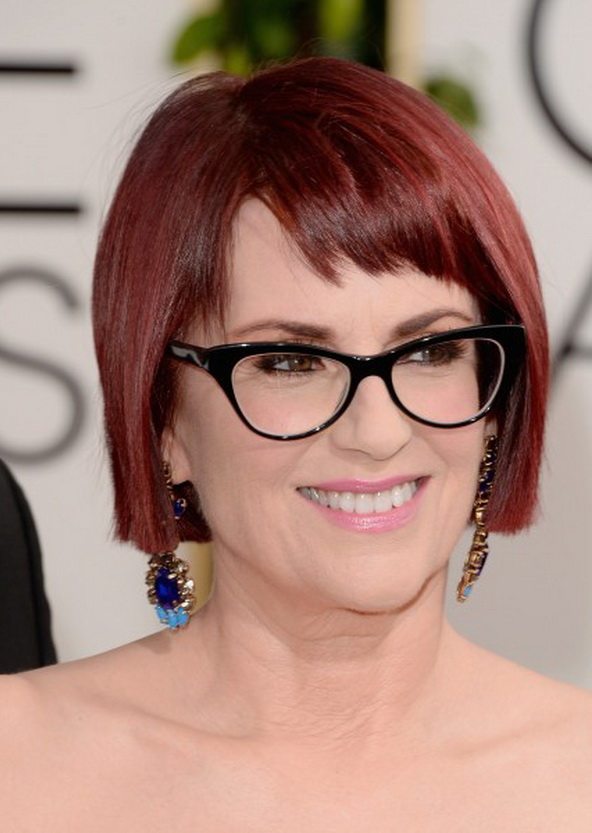 Sleek Shoulder Length Hairstyle
The present cute-looking shoulder-length type hairstyles are perfect for women age over 50. Now avail your hair cut at the specific length as displayed in this one to attain multiple appearances. The remarkable aspect like being sleek and straight sum up this hairstyle.
The hairstyles dedicated to shoulder extent hair would even motivate your subsequent cut. It is known that in this, the pony is very smooth and orderly. Besides, the top loop pony is protected at two positions and also the haircut is smart and unique.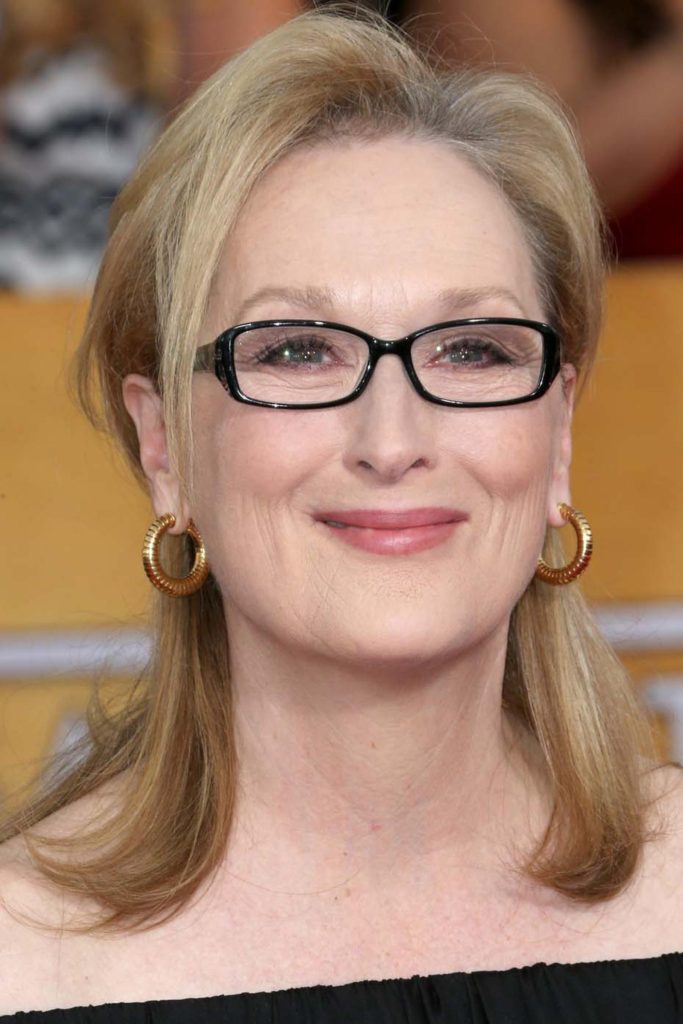 Pixie Hair with Styled Toward The Back
You can acknowledge that the hairstyle appearance is basically simple and at first glance, you will think that it may be designed for males. It appropriately highlights our forehead. Besides, it functions to curve the hair towards the backside of your head.
All the sides around your head are curved towards the backward side of the head. The aspect lets you invent a completely new haircut with a unique appearance backed by its curved fashion.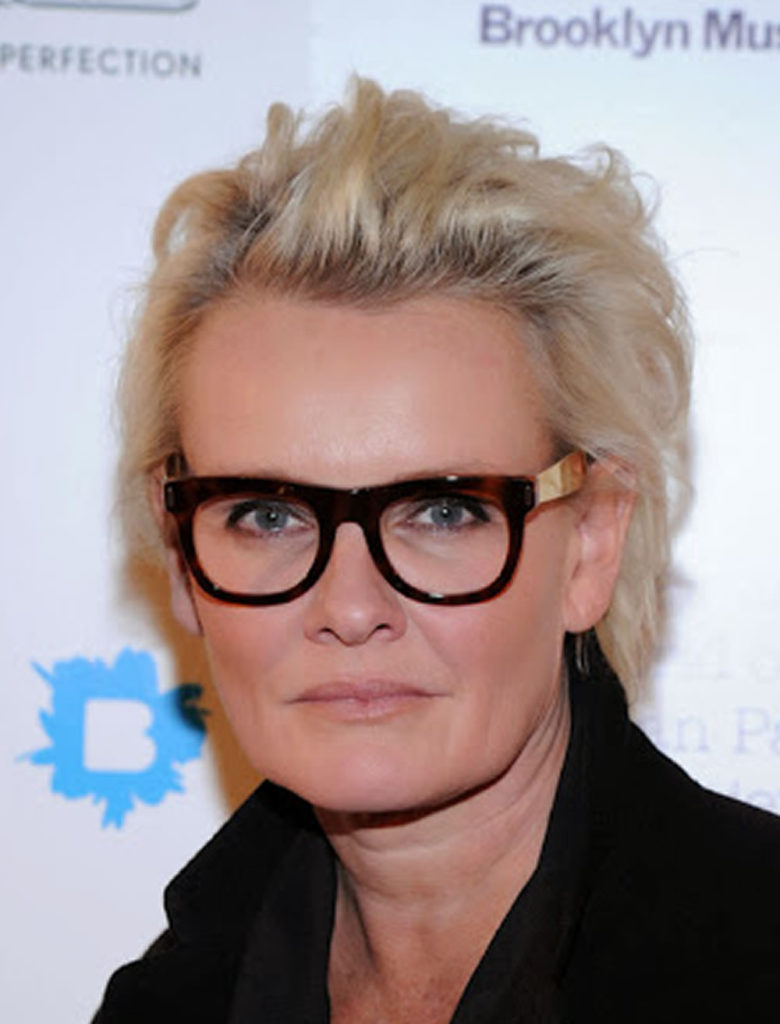 Short Bob for Wavy Hair
This huge wavy and short hairstyle function excellently on women having thin hair patterns and elongated faces. This is because it messes up and its curls could complement the fluffy outcomes. It is known that there is an excellent changeover from smooth to wavy hair.
The smooth frontage hair through diverse layers complements much amount and the chomp hair towards the sides creates the hair messy and full of patterns.
Short Blonde Hair
A variety of layers, as well as face-framing patterns, allows the short hairstyle to appear contemporary and succulent. In this hairstyle, the skillful roundness complements few remarkable factors to your hairstyle. It is known that the front layers are retained elongated and watery just embracing the cheeks.
The hairstyle is such that neat and long bangs receive the attention of people remarkably and it also pairs the magnificent layers excellently. Its fashionable tones make this hairstyle a more inspiring effect.
All these Hairstyles for Women Over 50 With Glasses allow you to choose the unique style of haircuts to look stylish and young even at an age higher than 50. Just consider following any of these hairstyles to add extra style to your look.