There are few hairstyles which just rise above time and style strategy. Today, most men look for adopting classic hairstyle. The reason is they are easily accommodated in the professional world. Most of the Classic Hairstyles for Men are prevalent for many decades.These styles show no sign of getting disappeared anytime soon.
It is common to ascertain the fact that hair is the first aspect people focus on. So, if you have not correctly styled your hair, it leaves a bad impression. Men could not simply slip out of a doubtful hairstyle. It actually pays to get familiar with the classic haircuts which work best for men. These hairstyles are long-lasting,and you usually don't get bored using them. You may wonder what is included in classic styles. It includes the side sweep, buzz cut, slicked back, crop, side part,and several others. To understand what different classic hairstyles meant for men, just have a look below.
15 Classic Hairstyles For Men – Look Classy In And Out
Medium Length Men's Hairstyle
Medium length type of haircut could be neat or messy, and modern or classic. Moreover, they could be worn up or even down. Here, more length suggests more options.It appears like short hair is essentially low maintenance. However, this is not the case each time.The hairstyle adopts excellent cut through tapered sides and could reach long amid barber visits. The half inch of development on a bald fade modifies the haircut's shape completely. This similar growth done on long hair is about more length.
Classic Side Part Hairstyle
The side part based haircut is regarded as one of the rare styles. It is the style which has endured the test of time. The origin of this style traces back to the era of the 1910's. Besides, you could still observe the trend in many men. The style is recommended for casual as well as formal situations. The style is also perfect for an office job in the professional world. The style does not require much effort or time. You just need to carry out slight work. The result is you would get a dapper cut, prepared with less maintenance.
Skin Fade Rockabilly Wave Hair
During the nineties, music was connected mainly to loud soft-loud. Similarly, men's hair is now mainly concerned with short-long-short. The present hairstyle is cool cut,and it accomplishes that through long hair prepared on top. Also, long hair is kept on an angled skin fade over its sides. Besides, hair is usually styled through use of wavy texture over the top for simple messy cool.This classic kind of style possesses long length on top and short sides. It is basically styled vintage with a contemporary twist. This style is teased up to utmost height.
Slicked Back Men's Hairstyle
You can try this hairstyle to get the original look. You would get low volume, medium length, flat look through hair slicked towards back in a single direction. The style traces from the face's hairline and the brow to the back side of your head. The genuine slicked back based style presents slicked back sides through lengths comparable to back.
Skin Fade Slicked Back Hairstyle
Slicked back hair or slick is interchangeable and they have been prevalent for long. Similar to several classic hairstyles, this slick back haircut with skin faded has now reemerged. It has reemerged to turn out as a contemporary style for men. In order to get this modern hairstyle, you need to merge fade haircut over the sides. Here the sides include low, medium, high, or skin fade through medium to long hair prepared over the top.
Old School Hairstyle for Guys
When men try for a different hairstyle, even the school going boys look for trendy one. It is sure that this cut is short as per length. Besides, it is factual to the more historical eras. However, in this still, you would still find certain medium to long length based styles. It works to convey the new life back to the conventional hairstyles. You need to bear in mind that you need to invest in few best grooming products. You can also try usual cuts like slicked, sharp, and shined up.
Short Haircut for Men with Beard
Beard is the significance of masculinity. When you apply short haircut on the face having a beard, the entire look becomes wonderful. If you own a long beard, occasionally it's a decent idea to shave the head. Alternatively, you could maintain our hair as short. Irrespective of your selection, you would succeed to grab the attention of a female.You are willing to try it out, so stay open to stuff which you are new at. You must be open to try it and see the results.
Golden Brown Formal Hairstyle
The color of hair performs a vital role in your look. It could influence your look in casual and formal as well. Out of all the colors, the golden brown color represents extra look to men. With this color on hair, men would attain complete freedom to relish their look. The hairstyle works to conceal the ill aspects of your face. Besides, it works to make a man look handsome.
Undercut with Classic Pompadour
At present, the Pompadour is obviously the newest trend for men's hairstyles. It has gone good response in last year as well.Right from businessmen to personalities, every man has been looking to try this look. It is known that a usual pompadour is worn as short on both the sides. Besides, in this style, your hair is swept upwards as well as towards the back. The hair is prepared in the form of undercut,and then the Pompadour technique is applied.
Modern Classic Men's Hairstyle
There are certain classic hairstyles for men which would never go out of the trend. Among them, one is the present hairstyle. This style is known to be traditional and classic. Besides, it has always facilitated men to appear and feel smooth. Simultaneously, it is capable of attracting women,and many talented barbers started applying it. The barbers have now gone for using this style with contemporary twists. In this style, men can use slick backs, pompadours, side parts and comb overs.
Slick Back Hair with highlights
The slick back based haircut had a vital turning point for men. It is for those men who put apart the conventional cuts of the history.It is yet a classic legacy which stays famous till date. The contemporary approach of the slick back based top stays the same. You can include a huge palette from different sides through a fade to undercut.
Classic Buzz Cut
The buzz cut in a classic way is considered as an incredible men's hairstyle choice. It's an accurately low-maintenance kind of style, and also you could cut it on your own. You can even try it inside the home. The style is one among those clip hairstyles which every barber knows.There is no dispute in its nominal form and classic standing. The greatest known application of this buzz cut is mainly for men working in the military.
Men's Quiff Hairstyle
This hairstyle is regarded as one of the greatest iconic haircuts which have graced men's heads ever. This style has been prevalent since the era of the 1950's. It has earned a place within the follicular hall of fame. It also includesseveral icons of the barber's chair. This includes the buzz cut, French crop, as well as short back and sides. In this, fundamentals of the flat top, pompadour, and Mohawk are spliced together. This style is fearless to make its huge presence felt. This style aptly suits an extensive range of face shapes, ages, and personal styles.
Thick Wavy Hair
Many men are preoccupied with the consideration of a thinning thatch. The thatch is simple to overlook that baldness is not the only concern of men. This is not the only concern when the matter comes to wavy, thick, and messy hair.Prior you exactly drag your hair out, it is essential to remember something. That is, there is nothing like 'normal' when the matter comes to stuff over your head. The aspect that makes the style unique is the one that relies on its structure. In this hairstyle, curls are applied mainly on thick and dense hair. If your hair is not thick, then forget it. Also, don't go for it if you don't have curls on the head.
Classic Men's Hairstyle
The trendy and contemporary looks of present-day relate to the boldness and eye-catching attention. This attention should be capable of impressing anyone instantaneously. In this style, classic cut is applied in the more delicate way. Besides, they are drawn out in a unique way. It gradually charms you through sophistication with no noise. You can adopt curls, slick back type, quiff, buzz cut, etc. to try this style. The newest good looks are furtively attending to offer unique style and look. Also, the most stylish men across the world at present know this.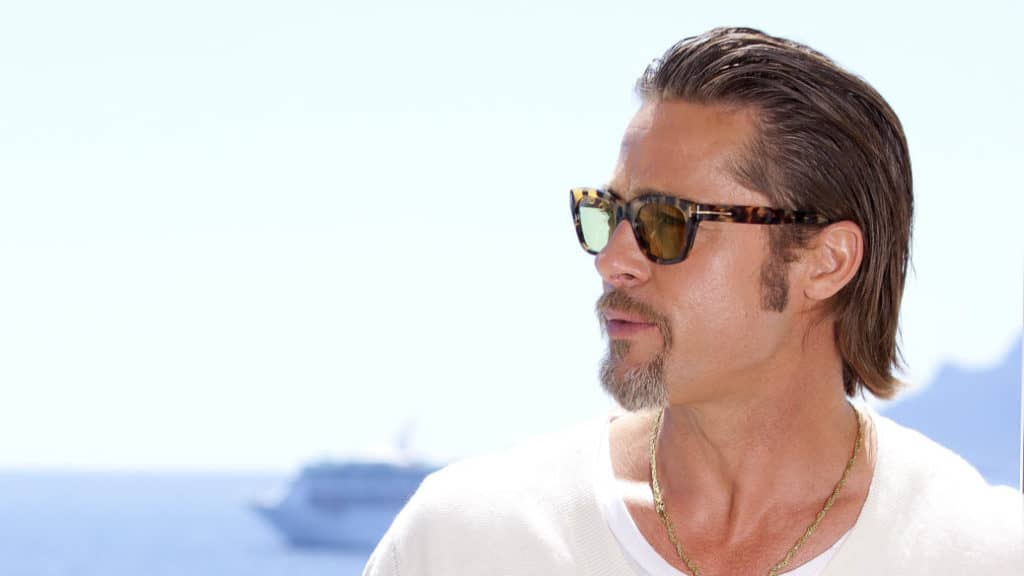 Classic Hairstyles for Men are must to try to bring in a unique style and look in today's world. These styles assure to give effective results and elegant look on your face. Besides, it requires little maintenance.