As moody and volatile as us, our hair is naturally demanding and bratty too. From all-night sun-downers to all-day office bays, it is essential for us to style it perfectly daily.
An ideal hairdo crowns our everyday appearances with grace! Sometimes, we like to keep our locks loose and easy and sometimes, we keep them neat and pinned up in place. Well, from the face cuts to the donned makeup, they determine the blues of our fringe.
So, if you are searching for an effortless hairstyle to wear to work or sassy luncheons and manage your long layers fabulously, check out the loops below!
Glamorous Long Layered Hairstyles
Wavy Long Layered Hair
This style has become the glamorous go-to for every woman around. This look can easily work from a daytime shopping trip to little black dress evening affair.
Long Layered Blonde Hairstyles
Long straight hair is absolutely beautiful when sleek and healthy. Add inviting cuts and layers to your hair and style it openly for any upcoming gathering!
Layered Center Part Hairstyle For Long Hair
Who says no to a messy look? If you feel lazy and undone, a layered cozy do with your Goldilocks is a nice idea!
Layered Haircut for Long Fine Hair
Long layers and long fringes accompany your long and sleek hair perfectly with a tinge of dark shade, highlighting the blonde!
Layers for Long Hair
This layered cut suits almost every face cut. Let loose those extremely soft waves down at the ends and the long wavy flicks rolling on your cheeks.
Long Black Layered Hairstyle
Naturally black and if kept like that, the silky texture of your hair enhances the layers elegantly. Slightly wave in between, this cut is simply pretty!
Long Blonde Haircut with Layers
A girl who can do her styling and yet look classier is the envy of all women. Blow dry adequately and let your locks loose!
Long Hair with Choppy Layers
With an asymmetric level to your straight, silky, and shiny hair, make your strands look voluminous and attractive.
Long Hair with Sleek Layers
The new wave pattern binds the layer cut effortlessly. Give yourself an easy-going look whenever and wherever adding shine and gorgeousness to your details!
Long Hairstyles with Layers
Opt for this rich, sexy look for your winter tales or summer fantasies. Give your layers some messy feel and own the crowd.
Long Layered Hair with Highlights
Create the magic in your hair, and let your layers move and bounce. Slight waves and rollers at every layer's end is your call.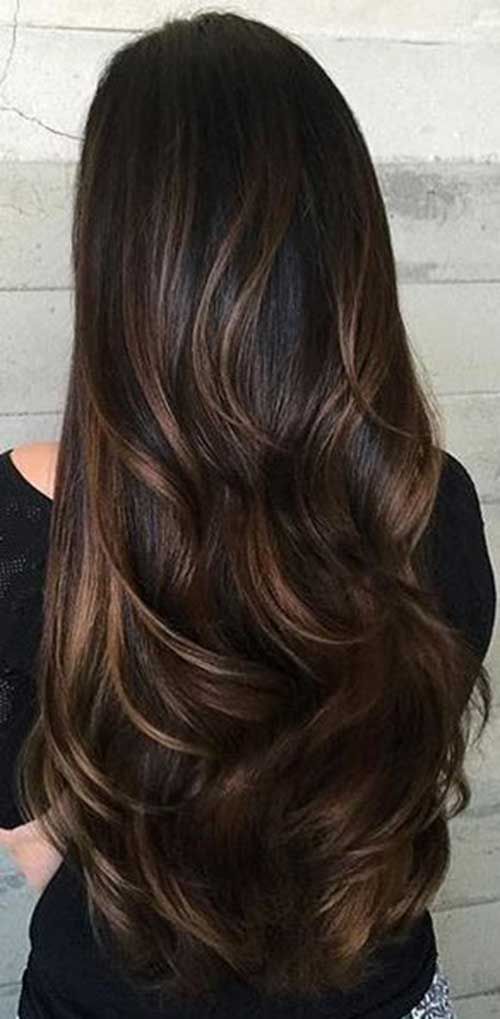 Long Layered Hair with Light Brown Highlights
Got some beachy vibes? Get these curls layered on point. Let your highlights flow, all slow and steady!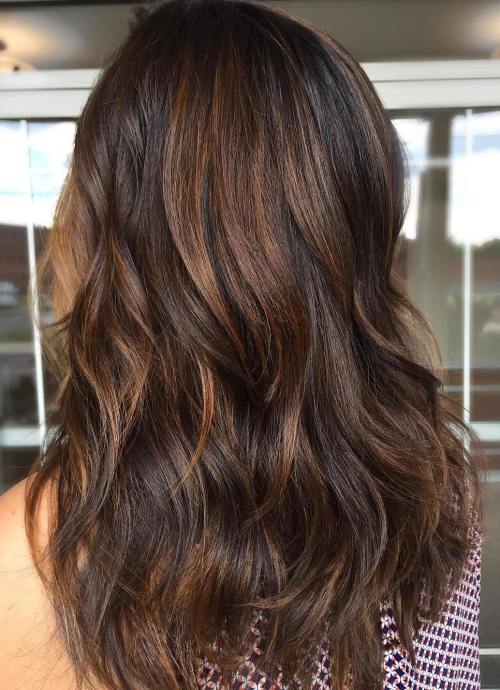 Long Layered Haircut with Long Bangs
This one is to count on if you love fun and quirky looks. Bolted, twisted, and challenging layers to put up with, get on your gutsy pants and catch hold of your hairdresser!
Long Layered Haircuts for Oval Faces
This look will simply steal the hearts of people around you. Keep it casual and chic in this offhand coiffure.
Long Layered Haircuts with Bangs
This type of haircut complements the shape of your face beautifully. Style the bangs and fancy a change of look getting younger any day!
Long Layered Hairstyle with Large Waves
If you are a boss lady and born to stand out, own your flip n' flicks with the loosened frizzes.
Long Layers with Highlights
Grab this impression at any age and layer your waves with sass, blending in with your lengthy flicks!
Long Round Layers
If you've got snips of layers in your hair, let them free and unbolted. It flawlessly completes your appearances for the dinner dresses or wedding attires.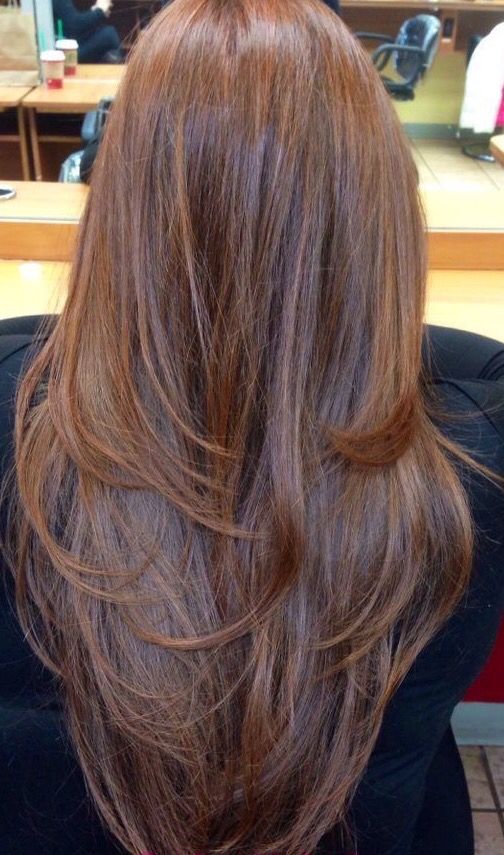 Long Shaggy Layered Hairstyle
Unlock the huffy look and let your layers feel pretty and lustrous and smooth!
Long Straight Layers with Smooth Bangs
Long fringes sidelined on an oval face cut make for a fashionable glare. Straighten your mid-length hair with a side parting and seize the stare, my friend!